Like many chiropractors, chances are you're busy taking care of patients and don't have time to think about marketing. But what if we told you there's a way to market your practice and attract patients who are actually interested in what you have to offer. Search engine optimization gets your business in front of people who are most likely to convert into customers.
Think about the number of a times you perform a search in a day. The likelihood is that you rely on Google or Bing to tell you where the best restaurants are, where you might go to a movie, and for reviews on things like plumbers or tree trimmers, and doctors and dentists.
Before we look at what the best chiropractic websites integrate into their search engine optimization tactics, it's important to understand just what SEO is.
SEO is a combination of strategies and techniques that over time increases the number of visitors coming to your website by achieve the highest ranking possible on search engine results pages. This is accomplished through a variety of techniques that includes both the front end of your website (the part visitors see) and the back end of your website (the more technical portion).
Local SEO, which is what is most important to businesses that serve a specific area, is:
Ensuring your website reaches people in your area who are performing searches
Listing your website in the appropriate online directories
Managing your Google business listing
Managing your practice's online reputation
Responsive Design
One of the most important parts of creating a website that caters to users and ranks in search engine results pages is to make sure your website is responsively designed. There's well over 300 million people in the United States and close to 80% of adults have a smart phone. Each person prefers a different brand, different screen size, different browser, and different resolution.
That, along with the fact that most people browse from tablets and desktops in addition to their smartphones makes it important that your website looks good regardless of the device it is being viewed on.
Responsive design makes it possible to allow images to shift according to the device they're being viewed on, stack your navigation in order of important, and ensure important things like call-to-action buttons are front and center.
Search engines, including Google, have come out and clearly stated that whether a website is responsive or not will determine how well it ranks on pages.
Handle Reviews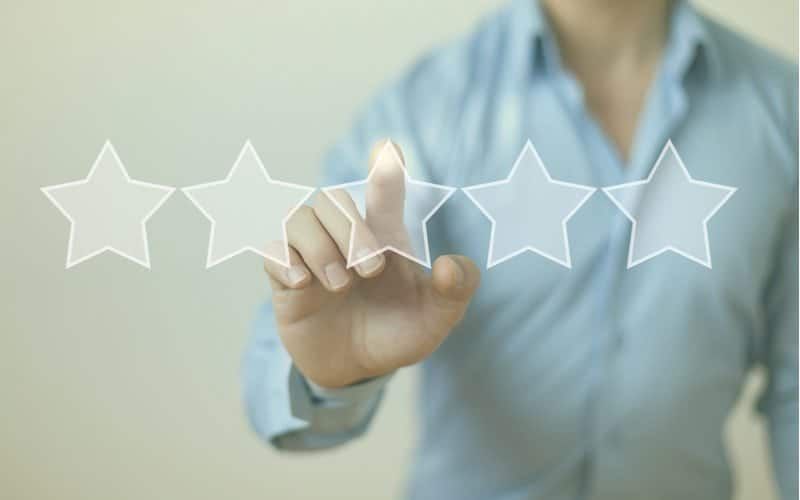 Online reviews tell you a lot about what people are saying about your chiropractic practice. They give you the ability to get a pulse on what people think about you, understand how you can better serve people, and tell you what you're doing right.
The more positive reviews that are linked to your website, the more likely it is to rank well. This is because online review sources like Yelp and Facebook can signal to Google whether to trust you or not. If a search engine see that you have a poor rating, they're not as likely to show your website in search engine results pages because they don't want to give bad information to their users.
One of the best ways to make sure your reviews are being managed is through an online reputation management program. This allows you to constantly be listening for feedback on your practice, respond to review (both positive and negative), and rectify any situations that might arise is a public, transparent method.
Makes Sure You're Listed
There's a variety of online directories that exist. Their sole purpose is to provide accurate information to people who are searching for businesses like your. One of the most effective chiropractic marketing ideas is to ensure you're listed in every relevant directory.
This means that information that is posted is kept up-to-date, so that anytime someone comes across you're listing they're getting the most accurate information possible.
One of the most important listings to update is your Google Business listing. This is often the first listing that will show up on a Google search. With 40,000 searches being performed on Google every second it's no wonder that they've decided to list their business listings first.
To claim your Google Business listing you'll go to google.com/business and walk through the verification process. You'll either need to have them call you at your business' number or send a postcard with a PIN to complete the process. In the meantime, however, you can make sure the page is listed with proper photos, accurate hours and contact information, and a link to your website.
This is one of the best way to ensure your chiropractic internet marketing is effective and efficient. One of the best things about directory listings is that you can look at your website analytics to see which directories are sending you the most traffic and tweak your marketing according to that data. Read more about analytics in this article.