What is Web Accessibility?
Other website users may see your site differently than you. Some read the site; some see it differently; some listen to it. For example, we may see a website like this: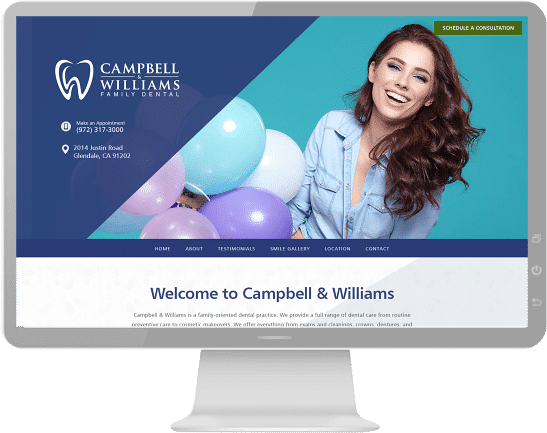 Others may see the same site differently

Millions are affected
Missions are affected. 1 in 5 people have some form of disability. 2 million people are legally blind. 5.1 million people suffer from seizures, and 7.6 million people have some form of auditory impairment.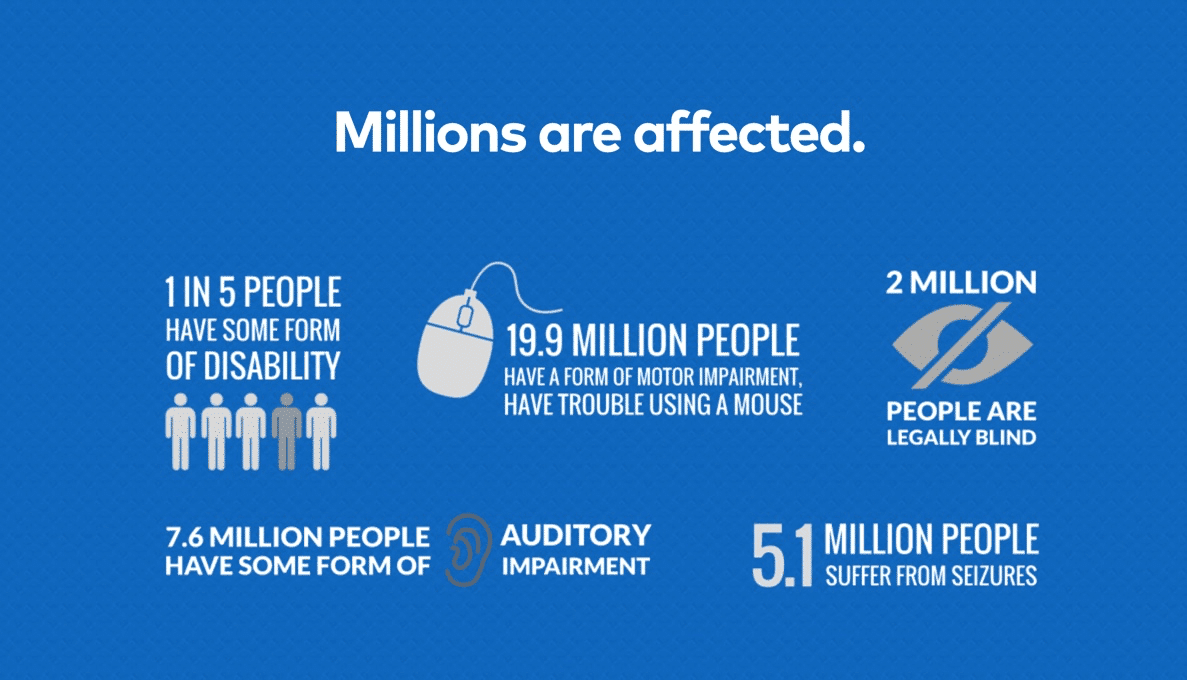 The American with Disability Act, and Your Medical or Dental Website
This issue is a complicated challenge for a lot of websites including banks, schools, and big businesses. The main problem is that there are no government-sanctioned guidelines about what a website requires to do to be compliant with the law. The act was written before the age of the internet, and, the interpretation of the law ranges widely depending on who is on what side of the problem.
There are a few organizations that have issued accessibility guidelines for websites, but, following all of the recommendations are often not possible, especially if a website likes to maintain a visually appealing site. Even if there are solutions for that, the cost puts the goal outside of the range for many of dental or medical practices.
Another challenge is that many organizations and private entities that offer their own arbitrary guidelines and tools are in the business of selling these tools or web services.
What is the solution?
While each practice should evaluate the course of action by consulting an attorney, there are great Accessibility Plugins that are offered by companies like O360. The plugin we offer is the only solution currently available. This is a widely used accessibility plugin. But, not this plugin or any other out of the box solution can guarantee 'ADA compliance' because that phrase has no standard definition.
What to look out for?
If anyone is approaching you offering a solution, please ask for an example of a website that has completed and passes these guidelines. We can test that for you to see if someone just wants to sell you something, or, they truly able to offer something acceptable. It is easy to find almost any website and find something on it that is not 100% compliant, but, having an actual solution for that is a different story.
Site audits and redesigns are expensive, complex, and time-consuming. The hope is that the Justice Department will issue its guidelines soon so companies, as well as, doctors can better serve patients with disabilities.
To learn more about potential solutions or for a free evaluation of other solutions, click here to contact O360.