Skyrocket your online presence working with the world's
#1 Dental & Medical SEO company.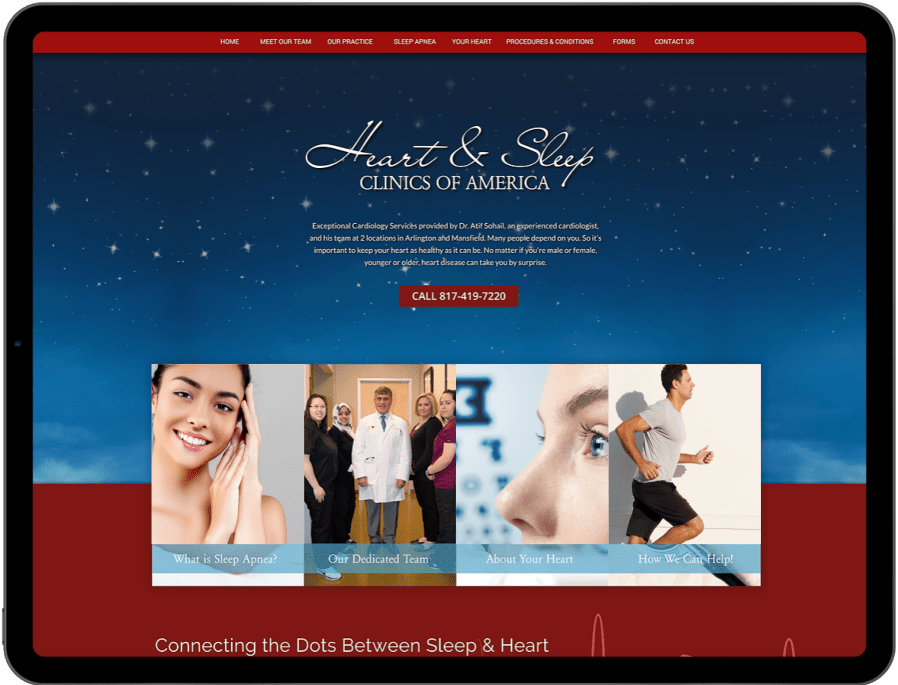 Premier Dental & Medical Marketing
In 2019 O360 has had a record-breaking year with a 95% success rate with of our Organic SEO campaigns with a library of over 1,000 keywords placed in the first page on Google, we know how to keep your costs down while bringing ROI up. Below are three ways we help doctors like you dominate the internet. 
DENTAL & MEDICAL MARKETING
Whether you're an established practice or just getting started, we believe that a combination of both organic SEO and paid ads (PPC) delivers the best results for doctors and dentists. Along with social media marketing, your practice will thrive and beat competitors in your area by far. Here are some features of each marketing method.
SOCIAL
Social Media Marketing
PPC
Pay-Per-Click Online Ads
SEO
Search Engine Optimization
The Lowest Per-Patient Cost in Healthcare
So many doctors and dentists have given up on online marketing because of wasteful spending by amatuer marketers with no results. 
We've control cost and with focused geo and demographic targeting improve the conversion rate significantly. We have managed hundreds of thousands of dollars in dental and medical marketing campaigns through the years! 
PREVENT WASTEFUL CLICKS (LOWER COST)
DELIVER HIGHER CLICK-THROUGH-RATE (LOWER COST)
IMPROVE CONVERSION BY WRITING EFFECTIVE AD COPY
OFFERED THE BEST KEYWORD SELECTION AND FILTERING
ALL WHILE OFFERING FULL TRANSPARENCY
New Patient Exposure For Less Than $20
Why settle for less, when you can work with the best? Optimized360 is currently ranked #1 for more dental and medical keywords amongst the top Healthcare Marketing agencies combined. With over 1,023 first-page keywords, we've applied the same methods to our own clients and found the same success. Join us on leading the most successful searches! Learn more.
Front-Page Keyword Rankings
What percentage of our client keywords rank on the first page of search engines such as Google, Yahoo and Bing.
1st Page Placement
Including First POSITION Keywords
74%
The Future of Dental & medical Marketing
Here at Optimized360, we help dentist like you compete by optimizing your local listings within social media platforms. When a patient searches for a pediatric dentist in your city, we want your name to soar to the top of local results. Our team has a comprehensive understanding of how patients connect to Instagram, Facebook, Google and more. We can help set-up your practice for success both now and in the years to come. Learn more
Access Live Data with 100% Transparency
Review and monitor full details of your campaign via direct Google Reports. No confusing, white label reports. We have an open-book policy that offers full transparency, clarity and choice. To us, marketing for your practice is a partnership and there is nothing to hide.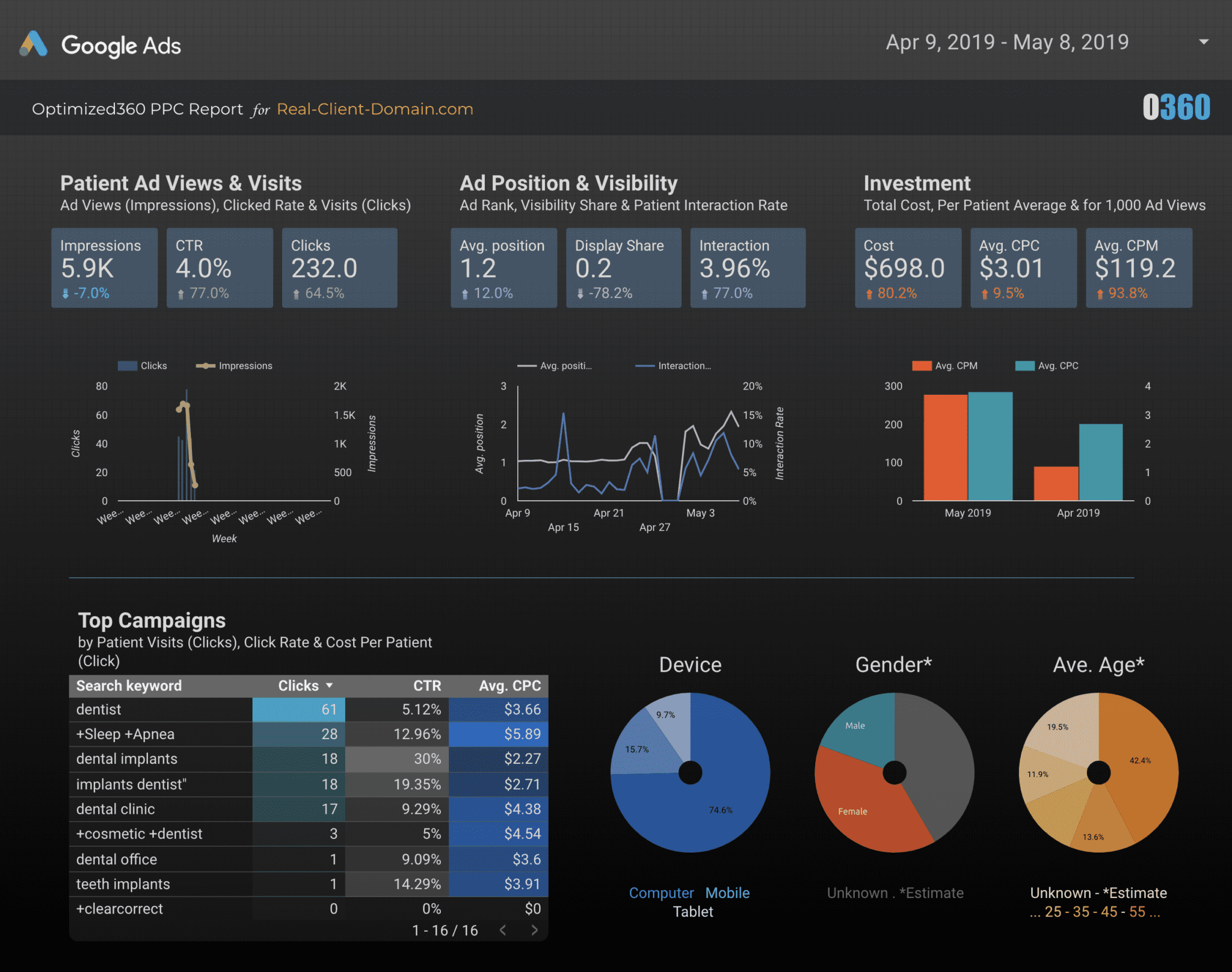 Real Client's Success in All Specialties
Ayala ENT & Facial Plastic Surgery has been practicing in a highly competitive area. Our goal was to win the uphill battle of a saturated area and show on all SERPs (search engine results pages). In turn, help the practice attract new patients!

Location: McAllen, Texas
Specialty: ENT, Facial Plastic Surgery
Timeframe: 1-6 Months
Results: 13+ First-Page Keywords
The Best in Dentistry
Tulsa Precision Dental has been one of the top dental practices in a saturated area of Tulsa, Oklahoma. To dominate the searches, we recommended Adwords -- which has provided higher ROI.

Location: Tulsa, Oklahoma
Specialty: Dentistry
Timeframe: Immediate Activation
Results: 16+ First-Page Keywords