Web 2.0 is not just a marketing buzzword; it is the new standard in Internet use. It is an ongoing revolution that has occurred over the past 10 to 15 years in which the Internet has become a more customized user experience rather than a limited database with clear boundaries and capabilities. Today's users are becoming more interactive online and expect businesses and service providers to follow suit.
Think of Web 2.0 as more of a collective term rather than a name with a concrete definition. It is the understanding that the Internet has evolved to become a platform for collaboration, sharing, and participation rather than just a means of acquiring information. For example, instead of simply searching for a recipe, today's Web 2.0 user would try it out and then report its results to others. The user may even make recommendations for changes to the recipe or create a YouTube video to demonstrate the process.
Web 2.0 has brought about a shift in the way doctors and dentists attract and communicate with new patients. It is no longer enough to create a stagnant website that provides information about your practice. To remain truly competitive in this new market, you must actively engage potential patients.
4 Ways to Incorporate Web 2.0 into Your Practice
Social Engagement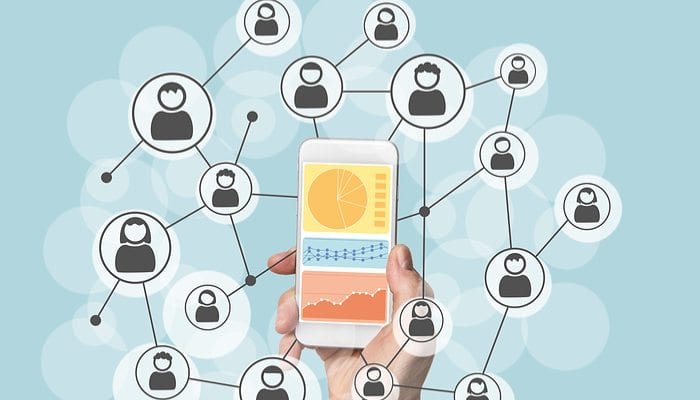 Social media is at the core of Web 2.0 and is essential for your practice. While privacy laws may prevent you from talking with your patients in a public forum, they do not prevent you from creating an interactive and informational page on behalf of your practice. Social media is an opportunity to show off a different side of your office. Whether you post images of the staff Christmas party, wish your patients a happy holiday, share tips for staying healthy or post a special new patient offer, social media is a way to stay connected with new, existing and future patients.
Shareable Content
Web 2.0 users love to view valuable content and share it with their friends. Social media has become a mass platform for collaboration and referrals. For example, while no one is itching to share a chiropractic site's homepage, a community is far more likely to circulate a YouTube video in which the same chiropractor is offering a list of what to do after a car accident.
Web-Based Applications
A well-designed practice website will incorporate web-based applications that make it easy for potential patients to contact your office. Interactive contact forms, for example, make it possible for a new site visitor to request an appointment directly from your website. Similarly, inserting a 'call now' button on your mobile site can encourage new site visitors to take immediate action when considering making an appointment with your practice.

Physicians and dentists are increasingly harnessing the power of the Internet as a means of safely and securely interacting with patients. In fact, web-based patient portals make it easy for patients to request records and referrals, ask questions and receive personal test results.
Don't Navigate Web 2.0 Alone
As a medical professional, why spend your time trying to find your way through the interactive web alone when you could have the help of an experienced navigator who understands the path you should take? At Optimized360, we work solely with physicians and dentists who wish to better optimize their practice website and online presence for the modern patient. Contact us today to find out how we can help you. We look forward to serving you soon.