In the medical field, having the right website can make the difference between getting the patients and attention you want, and remaining obscure in an environment where having an online presence is mandatory. How can you ensure you have the right elements to attract the audience you want while satisfying the needs of your current and prospective clients? Here are 3 basic principles for your medical websites.
Image
Projecting the right image holds a great deal of weight. It's important to convey a professional facility and staff while ensuring clients and patients can understand what you have to offer. A site that is full of helpful information is well received. There are a number of elements that can help enhance how you present yourself to the general public, and your internal stakeholders. There should be sections for everyone to get what they need and when they need it.
West Haven Foot and Ankle Center utilize a strong image projecting exactly what they offer. Not only it is a captivating image, it also clearly communicates to website visitors.
Good medical websites have the following:
Online videos are one of the most helpful elements of a medical website. These videos can range from how to register once you are checking in, to offering tips on maintaining healthy eating habits. No matter what the video says, it should be professional, have someone with a clear speaking voice, great imagery, and instructions to find out more.
Nothing beats knowing how to find your way around a large facility or understanding how things work. Visually, being able to see the rooms, nursing stations, operating rooms and other areas of the facility can really make a difference in whether or not the client will choose the facility. Providing an in-depth look is invaluable to you and your potential clients.
Blogs and informative reading sections
Patients want to know about their condition, how to take preventative measures and get the information they need in a timely manner without necessarily having to contact the physician. By having blogs where patients can find out this information and interact with staff to guide them to additional readings is beneficial.
Messaging
All components of a great website work together, but the messaging is one of the most important elements. Your messages must be clear and succinct, taking into account the audience and all the different levels of communication you must disseminate. You will probably have a number of audiences whether it is family members, actual patients, prospective patients, community-based organizations and in-house personnel. Each one of these target audiences must have a different message that will resonate at their communication level. Your messaging should include the following:
Who is the target audience?
What must you convey to help them understand?
Are there any words you need to stay away from?
Are your messages clear?
Your website visitors are vastly different from each other. Which target audience is most likely looking for your service?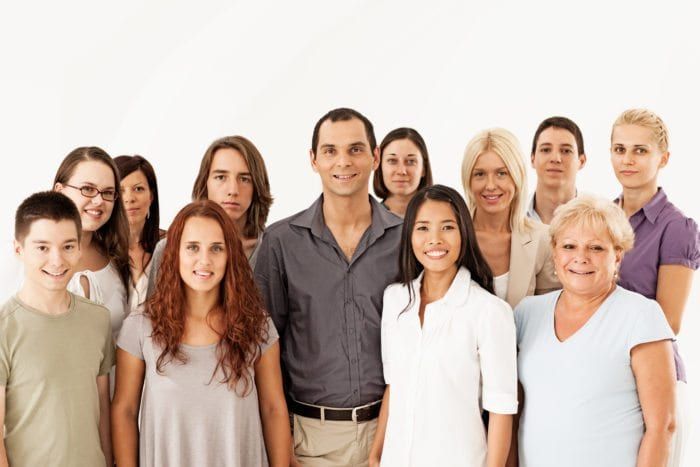 Testing these messages with different audiences prior to putting them up on the website will be beneficial. You always want to have positive messages that inform and entertain. Having a relatable message on your site, from describing the different departments, to introducing your staff is a key metric in maintaining interest. Take the time to fully develop your messages and develop goals on a larger scale. Your messaging is what matters, and it should be changed from time to time to keep your audience engaged.
Functionality
There is nothing worse than having a site that lacks functionality and usability. Your site must be able to load on multiple devices regardless of the number of visuals you have. Your visitors should also be able to quickly navigate through the system without being held up for little technicalities. All the elements of the site should work together as one functioning unit. There should be clear information and clickable links that will direct your visitors to the right areas. Additionally, there should be a place where they can submit their contact information for a follow-up. Functionality is one of the main killers of a great website. Don't put your site in jeopardy of losing customers due to poor functionality.
An effective website function as one cohesive machine. Every element has a purpose.

Content
Navigating your content is especially important. You want to be able to interact with your audience and quickly add content as you need to. Using a reliable CMS (Content Management System) like WordPress that can have multiple users will work across departments that need to update their own content. One of the most beneficial aspects of having a reliable content management system is that you can manage it from a number of places. Your marketing team can sit and talk with different departments and update, change or add content right there. It's the most effective way to stay on top of a quickly changing environment. Make sure your content is relevant to the audience, and is typo-free. Your clients will appreciate your efforts to make them an integral part of your processes, which builds interest, and eventually loyalty.
These are all elements of a great medical site. Having the right team in place that can develop the strategy and goals prior to the beginning is very important. Special precautions must be in place to make sure that all HIPAA guidelines are followed, and the information you provide will continue providing a service, whether the client has been to your facility or not. Your site is the first line of information, and can also be the first line of defense.
Being able to showcase what your facility does, the services you provide and the physicians on your staff can go a very long way. Proper planning will help you choose the right colors, font size, and other elements that will make the site inviting and user-friendly. Keep these things in mind as you go through the process, and be as thorough as you can. Although designing a medical website requires a strict attention to detail, once you get started, everything else should fall into place. Working with each department and the marketing team to decide what should be showcased is key. If you have any awards or a rich company history, all these things should be found on the site to add credibility to your organization.