The medical field is very broad and experiencing increased competition. As opposed to a general dentist where patients can find one around every corner, you as a medical doctor, and as a specialist of your own rare breed should experience reduced levels of competition. However, even if your practice is specialized, potential patients still need to know that you are available, what services you offer, and an easy way to make an appointment. An effective website can increase your visibility to potential patients and help you to grow your practice. Not only will it improve your search engine rankings as well as make it easy for patients to see that you are the best provider for their needs.
The Changing Landscape of Healthcare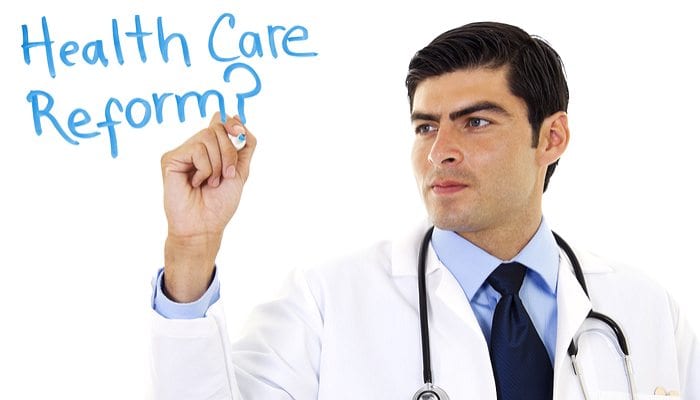 The introduction of the Affordable Care Act has provided more Americans with access to health insurance and health care services than ever before. It has increased the number of people seeking the services of doctors, but also gives them more choice on providers and has added regulations for businesses. Medical practices now have to operate as small businesses as well as essential service providers to attract and retain patients and remain a profitable livelihood for you. Even the smallest businesses, or medical practices, must advertise and promote themselves to be successful.
According to research from Pew, more than 70% of people begin their search for healthcare information, including service providers online. This means that between 50 and 90 million people are researching their health online. Ultimately, these people begin by searching for information about the symptoms they experience, but they should be seeking to find physicians to develop long-term relationships. While word of mouth and other traditional methods of finding a doctor are still relatively effective, with these many people looking for healthcare information online, a medical website design for doctors and developed an online presence on social media will ensure that information about you and your practice is available. Managing your social media presence is also important, as many potential patients will search out reviews of potential physicians before making an appointment.
Website's Best Practice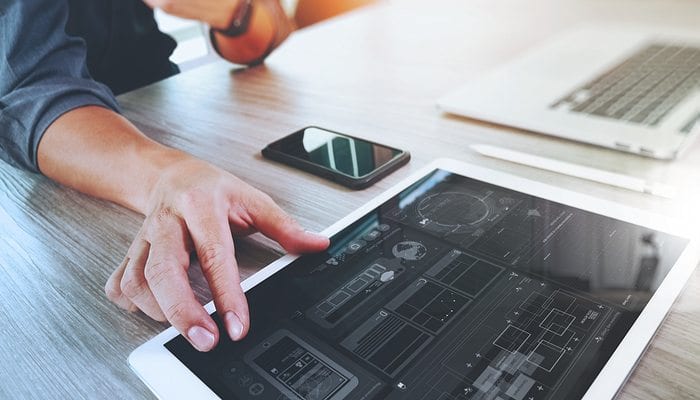 Having a custom medical website is essential to making your practice visible to potential and existing patients. It is also important to build and manage your website to ensure that your website adheres to the best practice guidelines. These guidelines show how to create an attractive, interesting, and concise website that is also search engine optimized with quality content, fast loading speeds, and intuitive navigation. Some best practice top tips that will improve your SEO (search engine optimization) include:
Design the site to have the quickest possible loading speeds 8-15 seconds is considered best practice
Design the site for optimized loading and visuals on mobile devices
Focus on keywords for services and location while maintaining readability
Make the most of the H1 and H2 headings for keyword tagging
Appropriately use photos and meta tags
Invest in quality, unique content.
Use a good color scheme to enhance readability
Use white space to allow the eyes to rest and make the page easier to look at and read
Don't overfill pages with too much text or graphics
Use a consistent navigation, so the user can easily find what he or she is looking for
Limit use of multimedia, animation, and Flash to appropriate areas as these can slow down a site and frustrate viewers
Use clear, sharp photos of the office, patients, and medical staff
Creating a unique quality website isn't difficult, but it takes effort and some knowledge about the best practice to have a fully effective website. It is a worthwhile investment. You will get better ranking (SEO) with a custom website.
Benefits of a Customized SEO Ready Medical Website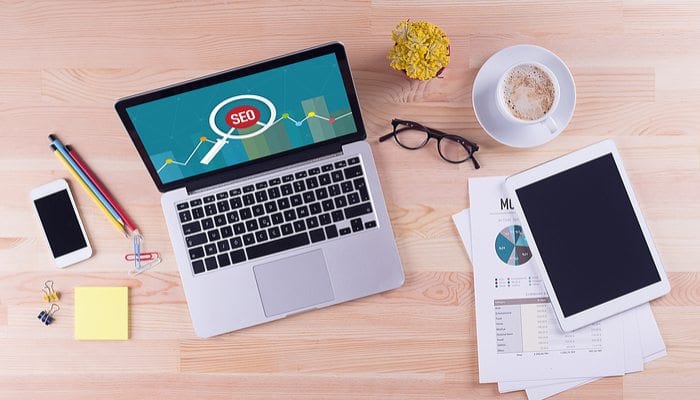 While anyone can build and develop a website, it is also important to follow the best practice and stay current with continued improvements to ensure that your website continuously ranks as the top website for people searching for your services or for information about the services you provide and the medical conditions you treat.
Some of the additional benefits of a high-quality website include:
Sharing your mission, key messages, location details, and booking availability with patients
Provide information 24 hours a day. Your website makes your phone number, address, office hours and content available to patients 24 hours a day, which is especially helpful for patients experiencing medical emergencies.
Improve your patient services with downloadable patient forms, directions to the office, and online or click-to-call booking options
Increase your bookings with easy access for patients to request appointments – Websites that include add-ons such as request an appointment buttons make it easier for patients to make appointments and increase actual bookings
Sharing accurate and clinically appropriate information for current or existing patients
Improve the public image of your practice, demonstrating that you are not only up to date with current best practices for online marketing as well as the latest medical technologies and methodology.
Share your advanced knowledge with your colleagues to improve your referrals
Make your office more efficient. Having a website with information about the practice and online appointment forms reduces the time staff spends on the phone answering commonly asked questions, allowing more time to focus on patients and improve how the practice operates.
Improve the experience for patients. Making new patient forms available online can reduce the amount of time a patient has to spend in the waiting room by encouraging them to download the documents and fill them out in advance.
You can dominate your specialty area by going beyond the bare minimum or working with a template. As your patient flow increases, the competition for medical service providers in your area will also increase. Stand out and obtain dominance from day one by working with our custom medical websites that are created from scratch with unique content to help with your Google ranking. Improved Google rankings combined with a useful and easy to use website will not only gain attention from potential new patients, but you will also make it easy for them to realize that you are the best doctor to meet their needs and easily make an appointment.