Website visitors are becoming less patient as they face an enormous amount of data online. That means you only have a few seconds to convince a patient who's visiting your website to stick around. Attractive, meaningful and interesting visuals are great tools  to improve the visitor's experience. Here are a few points to consider when creating or selecting visuals for your dental website.  
1. Keep it relevant
Select an image that is about dentistry or dental work, but avoid images that are too technical or too scary.
2. Avoid Generics
It's a big turn off when your patients see the same smiling family they just saw on a car insurance website and/or on a travel website.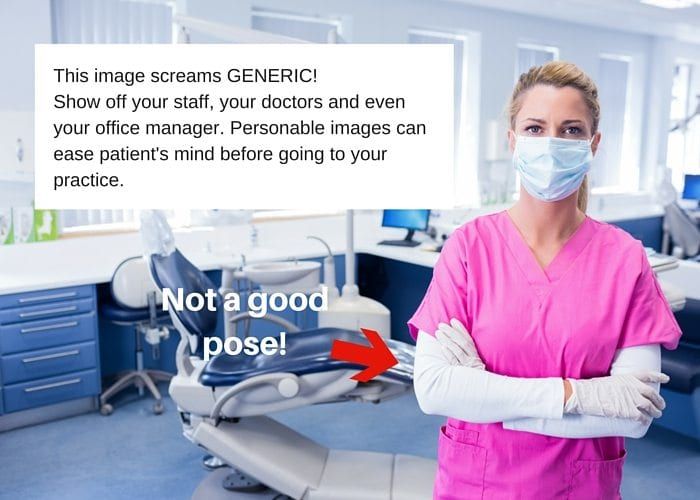 3. Be interesting
These days you can easily find creative stock images for sale that can help you stand out. Maybe something with a little appropriate humor or an image that is telling a relevant story.
I was feeling a little crooked, but my dentist straightened me out.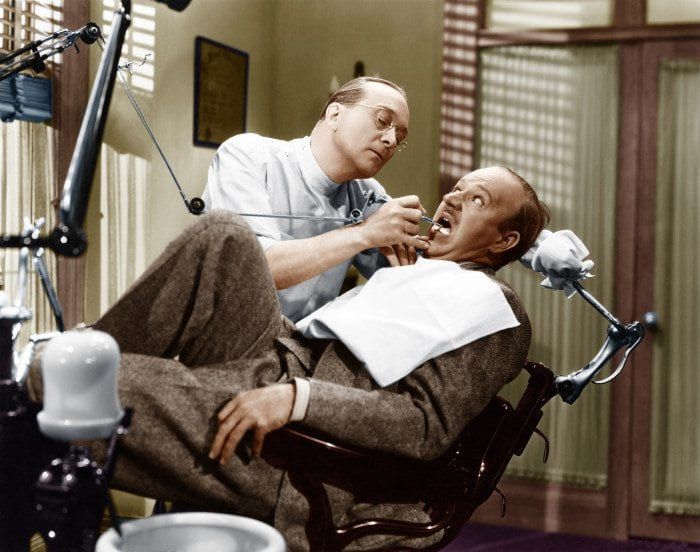 4. Don't Compromise Quality
High-quality graphics says a lot about your practice. A grainy low-resolution image reflects poorly on the dentist and his/hers quality of work.