When patients come to your website they are using a desktop or laptop computer, a smartphone, or a tablet. To accommodate each methodology, you need at least two sites or more, or a responsive website. Oh no! you say, but wait! A responsive website works well with any kind of computer or portable device, so, if you decide to upgrade to a responsive website it will replace any and all of your older site. So, you no longer need separate websites for different screens and different resolutions such as for Blackberry devices, Apple computers, laptops, tablets, and phones, Microsoft phones and Surface computers, other smartphones or tablets and the Microsoft Mobile Phone. No longer is it necessary to choose one device over another and potentially losing a patient because they cannot open your website.
What is A Responsive Website?
Responsive medical website design is a method of designing a single website that responds to the type of computer or device that is viewing the site. This means that rather than a website for each of the following, you only need one website designed. A responsive website makes design and development of the site that is responsive to the user's environment and behavior, that is created using
Platform
Orientation (portrait or landscape), and
Platform (operating system).
Why Do I Need a Responsive Website?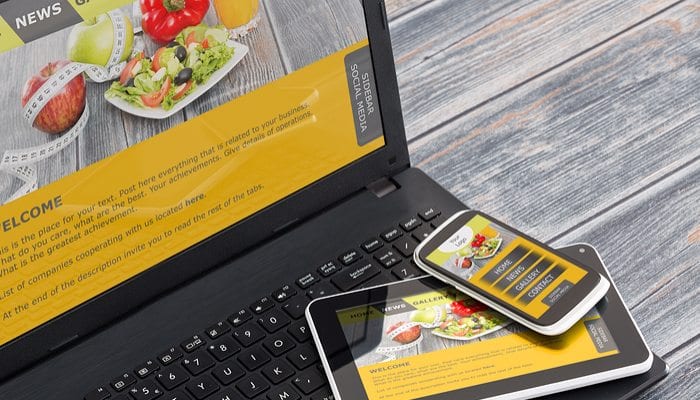 Imagine a mother that just moved into the area and is looking for a new doctor for the entire family. She begins her search on her desktop computer. When she discovers your practice via an online search, she used the make an appointment feature on your site and leaves her cell phone number as her contact number as she is in a position that has her visiting clients out of her office during the day.
Two days later, she is headed for your office. She forgot the directions she printed out, so, at a red light she looks up your office on her smartphone and hits the button on your site for directions and makes it to her appointment on time.
That evening, as she goes to bed she takes her laptop computer with her to the bedroom as she is enrolling in the Patient Portal available from your website. There she enters her information, creates her account and receives a summary of her visit earlier in the day.
She has used three different devices over the course of a few days interacting with your office online. This is the reason you need a responsive website.
At the beginning of this vignette, it was noted that our imaginary female was looking for a family doctor. This busy woman is the mother of two teenagers and wife to an equally busy spouse.
So, she emails the details for the new physician with a note to her husband that he needs to make an appointment. She also went online using her laptop to make appointments for her kids. Each has a cell phone, one an Apple and the other an Android. She emails both with the date and time of their appointments and asks them to put the appointment information on their calendars.
So, there are now, no less than six methods of contact used so far in this family's quest for a new family doctor. With a responsive website, you can be sure that your site appears correctly for each method.
5 Key Elements of a Responsive Website
The things that set responsive website design apart as an effective and efficient way of designing your medical website are:
Consistency
Compatibility
Whitespace
Intuitive Navigation and
Optimized Images
Consistency
The aim of responsive website technology is to provide users with a consistent level of performance for any device or computer that reaches your website. This means that each site is not identical although through on-device navigation you should be able to retrieve all the information that is on your website rendered when using a desktop PC.
Compatibility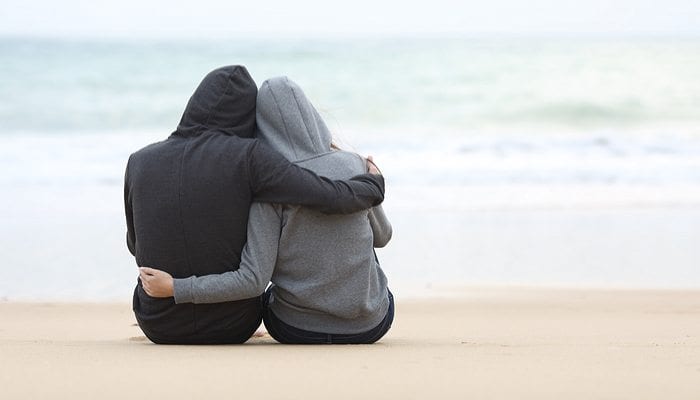 Did you know that a responsive medical or dental website viewed on an Apple computer using the Apple iOS is not the same website you see on an iPad or iPod or the Apple phone? To view the same URL on all devices takes at least two or more responsive website designs. But, when you design your main site using responsive website technology, the site loads and renders the correct site design for whatever device is used. Responsive website technology is a way to achieve cross-browser functionality. In doing so, it renders sites correctly on different browsers, on different operating systems, and on screens with different resolutions.
Whitespace
Whitespace has been used in web design since before Web 2.0. But, with the advent of responsive design, whitespace becomes an essential element of design. Whitespace is a design concept that refers to the parts of your website that are blank – and whitespace is not always white – it is the color of your background. Whitespace improves website legibility as it makes for easier eye focusing on the text.
Whitespace in responsive website design is intentional as it serves as a cushion for the ways your medical website displays text. As screens get smaller, the whitespace in a responsive website shrinks to allow more text to be visible.
Intuitive Navigation
Site navigation is an essential element of responsive website design. New users want an easy way to move around your site and returning users want the ability to pick up where they left off. If you view site navigation as a menu of your medical practice site. Responsive websites allow for the same navigation to be available on your site no matter what device or operating system or browser used by the user.
Optimized Images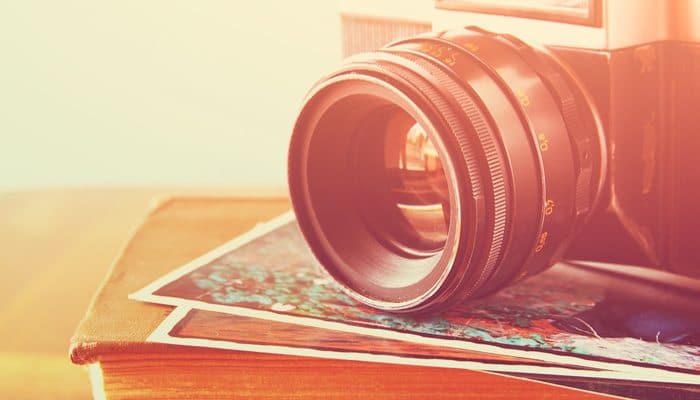 Before there was HTML markup, images on responsive websites were scaled by coding; coding was not an optimal solution though as files are larger and slower to load. However, the Responsive Images Community Group helped in the development of a new way to use HTML markup for images. It works by allowing the "picture element" to use multiple sources for an image so that the image best used by a particular browser on a particular OS to appear automatically on the user's screen.
Responsive websites are coming into increased popularity as no one is sure what the next step in technology will be. It is hoped that responsive website design for medical providers will be able to work on what the future brings.
Take Aways
A responsive medical website allows for viewing the same website on any combination of browser, operating system, and device.
The essential elements of responsive web design are:
Consistency;
Compatibility
Whitespace
Intuitive Navigation and
Optimized Images
Responsive web design is a very exacting science that must be coupled with innate design skills. It is not something to try at home. Hire an experienced medical website designer to guide you through the process and create for you, your own responsive medical website.