There are over a billion websites in rotation on the World Wide Web today. That's a lot of businesses vying for consumer's attention. You want to stand out from the pack especially if you have a dental or medical practice. There are some key ways to make this happen so that your marketing strategy is the most effective it can be. Medical website design isn't complicated, but there are examples of companies on the web that are doing this type of dental marketing very well. Glean ideas from their examples by using some of these tips in practice. Having the absolute best medical website design possible will get you new clients, which is your goal. It's natural that in today's tech savvy world before someone gives you their business, they are going to check you out online. Make sure your web presence says who you are, and what you can offer in an informative and entertaining way. The worst case scenario is that once they see your page, they aren't impressed, so they look for someone else to serve their medical or dental needs. Spend the money on fantastic web design and you will see a return on your investment many times over. It's just that simple. Here are some tips about the 5 best principles of great dental website intro pages.
Professional Pictures Make a Big Difference
You want to use photos that are professional and appealing. A fantastic example of this is Livermore Dentist. They use high-quality photos right on the front page of the intro to their website. Plus, they use a variety of different people. Some young, and some a bit older to target all demographics that are going to be patients of theirs. It's very smart, concise, and serves their website well. Also here is another top tip, use colors that are appealing and inviting. Easy to see. Cool greens, blues, and neutral colors are best. Bright red and oranges can be jarring to see, and can turn potential patients off of your site. So make sure the colors you use on that first page for the background, lettering, and surrounding the pictures is pleasing to the eyes. That way they will stay on your web page as long as possible to hopefully make the first appointment with your practice.
Use Catchy Words and Phrases
Pioneer Peak Orthopedic Surgeon does this in the best way possible right on their front page. They use a catchy phrase that is a play off of the name of their practice. How clever is that?  They say, " Get back to your peak." Simple, and effective for telling you what they can do for your body. They will have you back to your healthy self in no time flat. Then you can click on each category of service they offer to find out more of an explanation. It's a great way to lead people to other pages on the website. Using catchy words that are easy to understand is perfect for an introduction page. You want to hook people at the get-go from the very first moment they click on your website. The right words will help you do that.
Have a Call To Action
This should lead them to additional pages on your website. It's just that once you have someone on your intro page, you want to keep them there as long as possible. That way they are more likely to find your contact information, call you and make that first appointment. Having a "call to action" right on the front page can help you do that. Westlake Village Dentist does this perfectly by having front and center on their main page, a "request an appointment" button. People can click on this link to go right to a screen that takes their information down, so the practice can call them to set up their first appointment. You can't miss this important button right in the top middle of the intro page. It's smart web design.
Other links on the front page lead the client into informational pages about the dental practices services. For example, say you want to learn about the types of teeth whitening procedures they offer to their patients. Click on the main heading for that, and it takes you right there to all the information you might want to know about this cosmetic dentistry procedure.
Make Sure It's Compatible On Mobile Phone
Many people go on the internet exclusively on their smartphones. Make sure whatever your website design has, also does a mobile page that is just as effective and intelligent. Website do look differently on a smartphone screen, as opposed to a full sized computer or tablet that is at least 15 to 18 inches in size. Your mobile sites need to be just as informative, easy to read, and to conveys what you want it to on smaller type screens that fit in the palm of their hand.  You won't believe the sheer volume of people that exclusively surf the web on their phones. It's quickly overtaking traditional computer devices for the masses.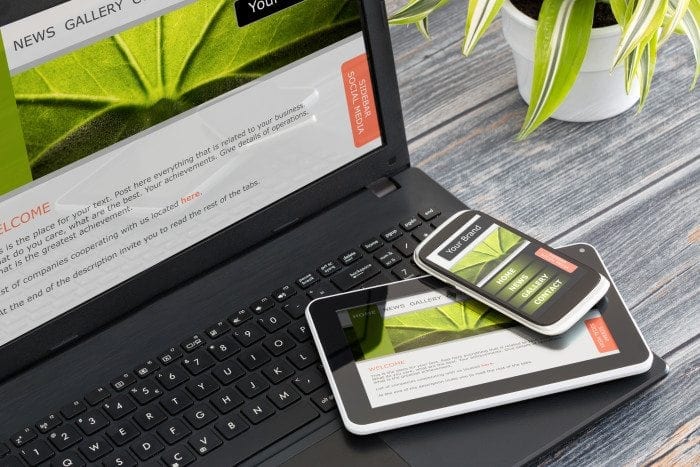 Have a Little Fun
The first page doesn't have to be so serious, even for a dental or medical practice. You can get to the more informative pages on the inside of your website, but that intro page should be entertaining to hook them to your page. Once you get them there, you want to keep them. Don't have a boring intro page, since it's the fastest way to make someone's eyes glaze over before they move on to the next thing that pops into their head. You only have one shot to hook them quickly.
Make sure your graphics are exciting, the wording important, and the overall look of your website interesting. You can have a little fun with the first intro page, since the links throughout your site can be more business-like.