As the Affordable Care Act brings new potential patients to the market and affords them a greater degree of choice as to which provider they choose, medical providers face steep competition among their peers. An online presence is essential to attracting new patients to your practice. Research shows that in addition to Googling their symptoms, people also use the Internet to search for a provider and to read reviews about the services provided. If written and formatted with SEO best practice in mind, your website can help you to stand out from the crowd. A blog, specifically a blog that is integrated into your website, can help to boost your SEO rankings, bring new visitors to your website, and help to establish you as an expert in your field.
What is an integrated blog?
A blog is simply a collection of articles, published in reverse chronological order. An integrated blog is when your collection of articles is published as either a subfolder or subdomain on your website. The other option is to keep your blog separate from your website, but this is not the best option for a number of reasons.
Visitors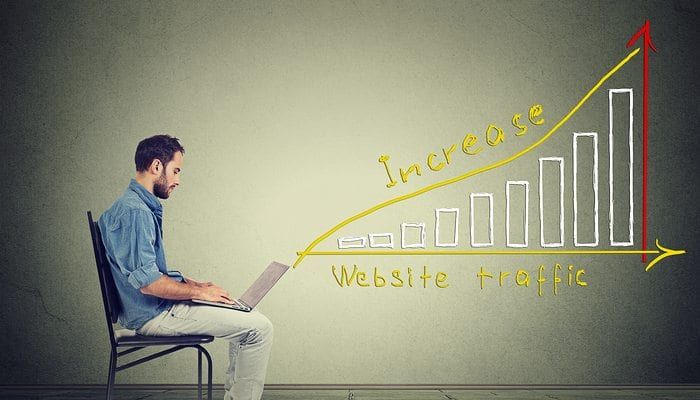 When potential patients visit your website, they are looking for information about you and your practice. A well-written blog is one way to show them what kind of doctor you are and that you are an expert in your specialty. In addition to showcasing your knowledge, a blog provides a channel for you to share your relatable human side, creating a sense of intimacy or comfort for potential patients. Also, most internet users expect to find a blog on professional websites. Not only will your competition who blogs have an advantage over you if you don't blog, your potential patients may be disappointed that they don't have an opportunity to learn more about you and your practice. Now, in terms of integration, if your blog is a part of your website, visitors do not have to leave your site to read it. This means they stay on your site longer, and the longer they stay, the more likely they are to respond to a call to action (CTA). The call to action on your website should ask visitors to make an appointment. You can have buttons on the site to book or request an appointment online or you can set up a link for visitors to click-to-call on mobile friendly sites. According to research from Pew, over half of smartphone owners use their phones to look up health-related information, including new physicians or healthcare providers. Everything on your website should demonstrate that you are the best choice and make it easy for a potential patient to make an appointment with you.
SEO
An integrated blog can also help to boost your website's SEO and improve your search engine rankings. A key component of SEO is backlinks, so if you link back to content pages on your website, from your blog, this helps to improve search result position. Also, readability is essential to strong SEO. The days of keyword stuffing are long gone, so writing readable, interesting copy with the keywords and phrases used correctly, will help to improve your place in search engine results. And most importantly, search engines look favorably on content-rich authority sites. An authority site has unique, readable content with back links that other sites reference. As a medical professional, you are an authority in your field. Using a blog to express your expertise and knowledge can help your website to rank highly in search engine results and attract new patients. Also, by maintaining a single website reflecting your practice, you won't inadvertently compete with yourself for search engine results or worse, hinder your own rankings by not appearing as an authority site.
Practice
An integrated blog also offers a number of benefits to your practice. You need to stand out as the best provider of your specialty in your community. A blog offers an excellent channel to share your expertise with your patients and potential patients looking for services like yours. By establishing yourself as a reliable expert in your field, whether you are a family practitioner, OB-GYN or oncologist, a blog will show your visitors that you are the best provider in the area. Additionally, since Google loves content rich websites, your blog also provides pages of content that can be written with SEO best practice in mind to help boost your place on the search engine results page, which will attract more visitors. An integrated blog also keeps those visitors on your website for longer amounts of time. If you incorporate backlinks from your blog posts to relevant static content pages on the site, you will be able to lead visitors through your site with the ultimate goal of booking an appointment. The longer a person stays on your website, the more likely they are to respond to your call to action, to book that appointment. And finally, from a cost perspective, it takes less money and less time to build and maintain a single website for a single brand.
Best practice for blogging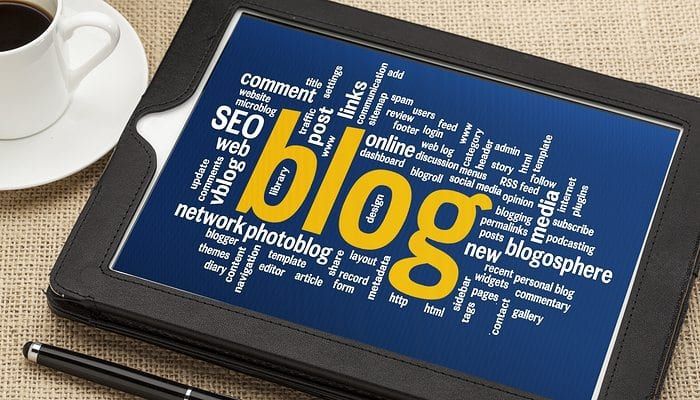 So, what is the best practice for building and maintaining a blog? First, choose the right platform. WordPress is by far the easiest to integrate and can be built with SEO best practice to improve your results. You will need to commit to publishing regular blog posts, at the very least once a week. Some successful bloggers treat their production like a newspaper, with set deadlines to publish on certain days at certain times. This may sound challenging, to not only think of interesting topics but to produce interesting and useful article week after week. You can plan your topics and write in advance, you could write, or pay someone to write several articles and then publish them at your leisure. You will need to make sure you keep up to date with SEO best practice to make sure that your blog boosts your search engine results, and while those guidelines change regularly, they're not usually rocket science. Also make sure you format your blog correctly with H1 and H2 tags, meta descriptions, and meta tags on images.
All of these little details will help to boost your SEO, which will improve your search engine rankings, which will get you more visitors, which will get you more patients.