Dental websites need a robust marketing plan.  Dentists can create very attractive marketing materials and nice looking website but if they are not drawing in new clients, the investment of staff time, effort and budget is lost.
In developing marketing strategies for dentists, there are many facets to consider.  Developing a logo, brochures and a website are the basic elements to begin marketing the practice.  As 70% of potential clients begin their search for healthcare practitioners online, creating an effective web presence is very important.  A carefully crafted online image, or brand, creates a certain impression in the mind of a potential client.
When considering developing a logo for the dental practice, there are several types of logos to consider.  The most important aspect of logo design is that the finished product should be engaging, fully represent the business and be dynamic.  Another important consideration is that it should appeal to women.  Women are responsible for 90% of the healthcare decisions that affect their families.  With this in mind, the logo should not appear dark or masculine.  It should convey a feeling of trust and authority yet remain inviting.  This can be a bit of a tightrope walk but with input from friends and staff members, a logo that conveys the values of the practice's brand can ultimately be created.   Fresh looking logos will do more to draw potential clients in than a quickly drawn logo that simply is a placeholder on stationery and business cards.
When beginning the design process, meet with staff team members and discuss the type of image everyone wants to convey.  For instance, is the practice focused on children?  Is it family oriented?  If humor a good approach or would be more professional, business-like tone be more appropriate?  These are decisions that will significantly affect the type of logo that is designed to represent the practice.  If the results of these conversations are incorporated into the design process, potential clients will develop a general idea of what to expect when they engage with the dental practice.
Dental Marketing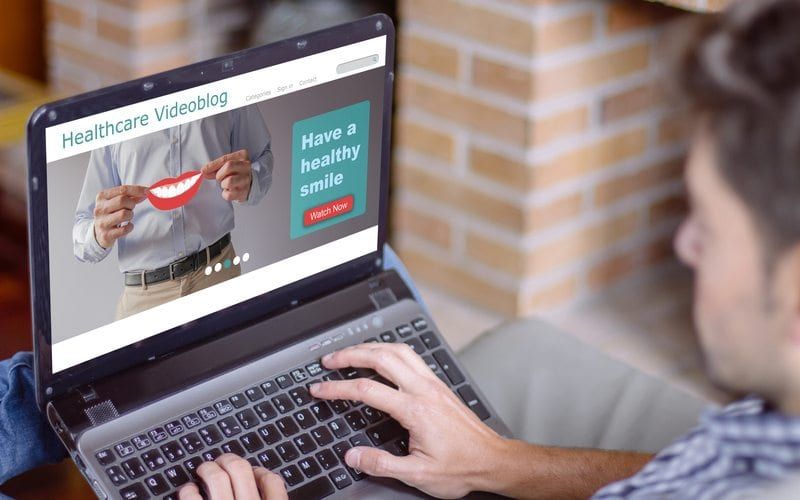 When developing a new logo for a dental practice, it is a good idea to retain the services of an expert in the field.  Input from friends and acquaintances can provide valuable input and insight into the feel of a logo but, let's be honest, they are not marketing experts.  While a logo might be attractive, it may not achieve the overall marketing goals of the dentist.  It is best to rely on those with industry knowledge and experience.  It is also important that whoever is engaged to create the logo is someone who has experience working with the special needs of dental practices.  Many people, who may not have any negative feelings toward other healthcare providers, may experience a certain level of fear with regard to dentists.  Creating a logo that is friendly and inviting can actually lessen their sense of apprehension.
As the dentist and the staff begin to define the image they want to project, a part of the research and exploration should include spending some time looking at the logos and medical website designs of other practices.  This can generate many dental marketing ideas that can be translated into ones that work for your marketing plan.  It can also give some idea of things that the dentist will want to avoid.  Looking at a wide variety dental marketing ideas including logos, websites and newsletter can help refine ideas that staff have already come up with.  Ultimately, dental marketing logos need to perform multiple functions.  They need to accurately represent the dental practice while also appealing to potential and current clients.  The logo also needs to distinguish the practice from others in the area.  The design process takes time and lengthy consideration but the result will be worth the investment of time and effort.
Types of Logo's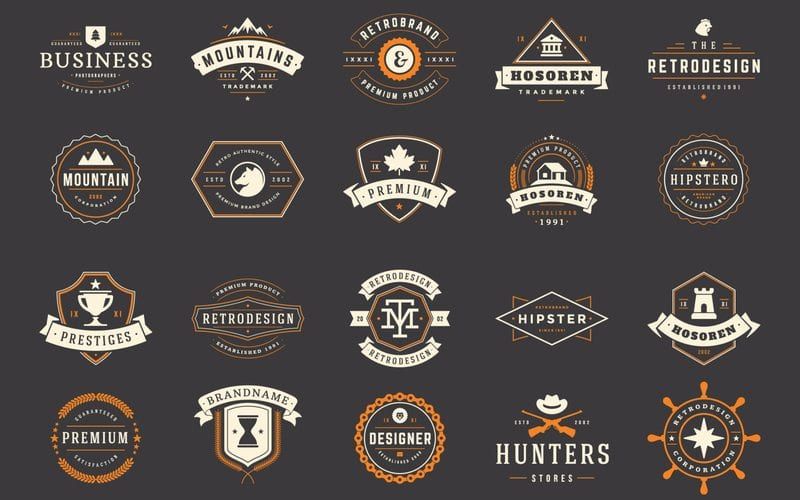 There are several types of logos that are used in today's marketplace.  The first is the lettermark or typography based logos.  Good examples of these are IBM, NASA and HBO.  Each of these businesses used a logo that is essentially a monogram of their business name using a font that conveys a feeling about their brand.  This type of logo is particularly useful for businesses' that have lengthy names.  Imagine having to say NASA's full name every time that you referred to the organization?  The next type of logo is wordmarks.  These are similar to lettermark logos in that they use the company's name as the logo but more actively incorporate a unique font to further create the company's brand image.  A god example of this is Google's logo.  It's clean and instantly recognizable yet it conveys a sense of modernity and fun.  Pictorial logos work well for companies with established, recognizable brands.  For instance, Target uses a red bullseye that is almost universally recognized.  Apple and Twitter also use pictorial logos that provide instant recognition.  Some companies use symbolic logos.  Think about the abstract symbol of the swoosh from Nike and its ability to convey movement and freedom.  Another example is the divided circle logo from Pepsi.  These are both abstract symbols that, while being used as logos, have come to present these companies.  One benefit of using an abstract symbol is that the company can communicate emotion across different cultural perspectives.  This can extend their marketing reach.  Creating a mascot as a logo can also be an effective way to communicate a message to potential and current clients.  Examples of this include the logos of Colonel Sanders (KFC) and Mr. Peanut (Planters Peanuts).  The combination mark type of logo incorporates the company name into an abstract mark.  Doritos logo is a good example of this.  Burger King is another one.  The last type of logo is the emblem.  Emblems incorporate wording into a seal or crest.  These can have a very traditional feel which is why they are used by many universities.  Examples to consider are Starbucks and Harley Davidson's logos.  Not every logotype will convey the image and feel a business may want to communicate but it is important to understand the range of options available in logo development.
Developing an effective logo will engage current and potential clients.  Given an ample amount of consideration, it is a valuable tool in complementing your existing dental marketing strategies.  There are many marketing ideas for dentists and a well-crafted logo should be an integral part of any plan.