The world of marketing has changed a lot from the days of Mad Men. No longer are a bunch of stuffy men hanging out in a Manhattan skyscraper dreaming up ideas to make an item the next biggest thing. Nope, the internet has changed all of that. Now small businesses are given an extreme advantage to market themselves over the big guy. So even though large corporations have begun to sprout up in the dental industry, smaller, family owned practices are still winning. But how do you compete with the dental office up the street?
When it comes to creating a medical marketing strategy, it's important to understand that if you aren't doing something or have fallen behind on the trends, there's a large probability your competitor is following those trends. That means that you'll have to work twice as hard to make up for anything you miss out on. This is most commonly seen when dental practices stop their search engine optimization (read about search engine optimization in this article) because they feel they can coast or decide that they have the bandwidth in-office to execute a marketing strategy.
Here's how your competitor might be beating you at the marketing game.
Their Website is Responsive, Yours Is Not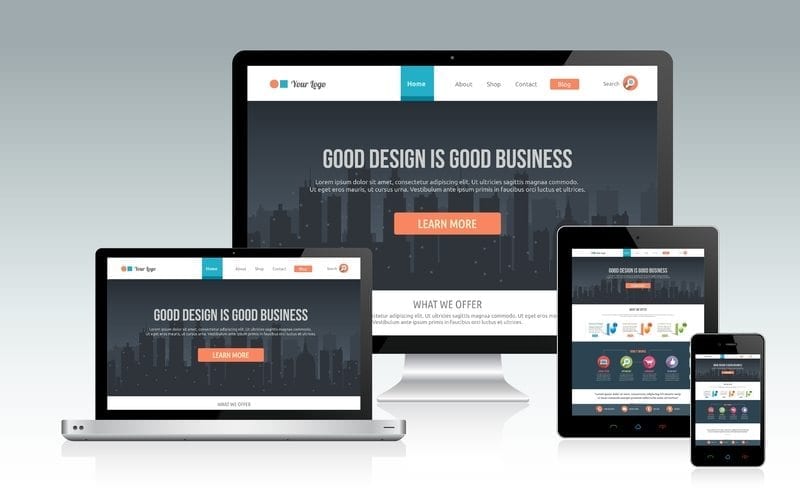 Most of your potential customers have a smartphone and a desktop. Many might even have a tablet. With that in mind, it's important that they have an enjoyable experience on your website regardless of the device they're visiting on.
Because you never know what device a person is on, it's crucial that your website be responsive. Responsive dental websites look amazing regardless of the device they're being viewed on. This means that images are sized appropriately, your call-to-action buttons are clickable with a finger, and text should render properly.
If your website isn't responsive and your competitor's is, you're likely missing out on a lot of quality traffic that could turn into business. Additionally, search engines like Google take into account how mobile friendly your website is.
The search engine spiders look at not just the code on your website, but engagement metrics like time spent on your website and the bounce rate to determine just how useful it is to visitors.
Before developing any marketing for dental practices it's important to ensure their website is responsive and ready to serve clients needs. You cannot work backward. A poor website will result in poor marketing ROI.
They're Focusing on SEO
Search engine optimization is the practice of creating a website and content that answers questions people are seeking answers to. Search engine optimization is one of the best dental marketing ideas out and available.
It is a proven way to get quality leads at a very affordable price. If you are not practicing search engine optimization, but your competitor is, you can rest assured their website will get more visitors and business will be booming for them.
Think about the number of times you perform a search to find something. It might be a restaurant to enjoy dinner at or a salon for a new hairstyle. Regardless of what you're searching you likely type in a query and select one of the first five results.
If your competitor outranks you in local search results, you'll need to adopt more strategic medical marketing strategies to really overcome this. As a result, your budget will have to be pretty big.
Combat this by starting SEO from the moment you have your website created.
They Blog
Visitors to your website have a lot of questions about what you do and what you have to offer. A blog is a big part of effective marketing for dental practices. This is because it provides useful information, encourages people to share your content, and helps to generate new and fresh content that search engines can then index.
When you blog you offer an opportunity to engage with visitors and show them that you're available to answer some of their most pressing questions.
Budget is Important, But Where You Put it is More Important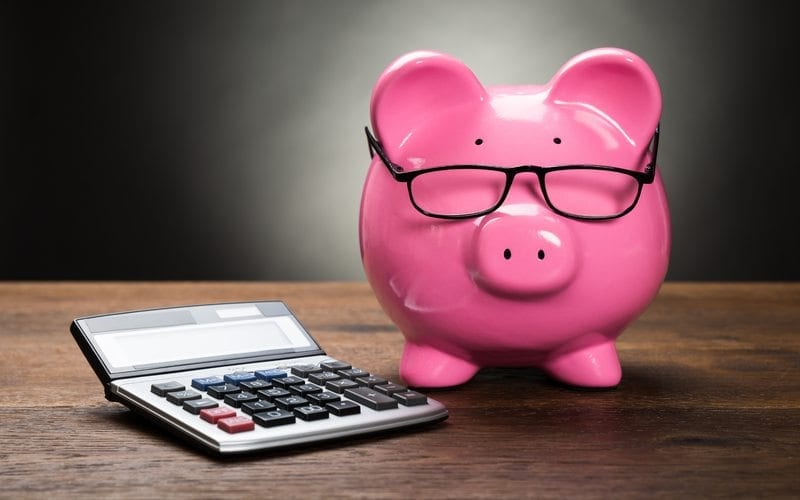 Your budget is important. You want to dedicate a healthy amount of money toward regularly growing your dental practice, however, how you spend your money is even more important. This is why it is crucial to have a team experienced with dental marketing on your side.
By understanding where you'll get the most bang for your buck, you can rest assured that your marketing is making the biggest impact possible.
If your competitor has a healthy budget along with a marketing team behind their efforts, and you're out there treading water, you won't experience success. Truthfully, you'll likely feel defeated quickly and want to throw in the towel.
One of the best places to put your budget is toward strategies that promise long-term results. Referral and review programs are a great way to get the word out about your business and leverage a patient's personal social network to grow. They're also easy to implement and play a big part in improving a business's SEO ranking, as well as overall reputation in their community.
They're Patient
Seeing results from marketing strategies from dental practices takes a lot of patience and trial and error. While digital analytics provide practices with useful information that can be used to hone their online and offline marketing strategies, you really only know if something is effective if you see results.
The dental practices that are best at marketing are willing to be patient. They're willing to take risks and try new things that others aren't doing because they know that even if they don't succeed, they will at least glean valuable insights into their demographics.
Think about the first dental practice to set up a Facebook page. They likely had people that laughed at them, but as search engines began to take into account social media presence and ratings, their website was likely at the top of search results, while the rest of the competition was clamoring to get noticed and ranked.