If you run an online marketing campaign for your practice, then you have probably heard of Pay Per Click (PPC) Advertising. PPC is an Internet advertising business model in which an advertiser (you), or sponsor, posts an ad or ads on a host website- and in exchange for the privilege pay a commission for every time a visitor to their site clicks on an ad.
One unique aspect of the healthcare industry is that the federal government carries some of the responsibility for keeping it competitive. That's good news for the consumers of healthcare, but for providers, it means having to sink or swim in a very competitive marketplace. So the question is, how- as a PPC marketing manager for a healthcare provider- can you thrive in an environment where you not only have to compete with other dental marketing practices or medical marketing practices as well as keeping up with the federal mandate that you remain competitive?
As we will demonstrate, the key to keeping up with the demands in medical marketing with PPC is outsourcing. Like SEO, PPC is a full-time job- especially in a high-demand field like healthcare. While it may be something one could do independently with a smaller niche business like selling antiques or running a small artisan shop, the specialization and resource requirements of healthcare practically prohibit non-professional PPC practice.
In comparison to SEO practices, PPC is considered a less 'organic' method of driving users to an advertiser's website. This is because SEO is dependent on the quality of your content, where PPC depends on ad placement. Because the effectiveness of PPC is based largely on the placement of an ad, advertisers will often bid for optimal placement of their ads on a given website.
The Dangers of Click Fraud, Territory Disputes & Trust Faults
There are many pitfalls and issues that must be addressed when you are setting up a PPC marketing campaign. They include;
Hosting Issues: Who do you partner with, why, and do they offer quality locations?
Time Investment: Do you have the time to set up and maintain PPC effectively?
The L5oss of Message Control: Automation errors and fraud lead to misbranding problems.
Questionable Traffic: Who is clicking and why?
Landing Page Errors: Broken links and other navigation malfunctions.
Conversion Rates: How do you measure them?
Trust: Is anyone looking out for your interests?
Outsourcing: Should you pay for professional PPC?
An inefficient PPC campaign can easily burn a hole in your budget. Remember, you are paying for every single clicks.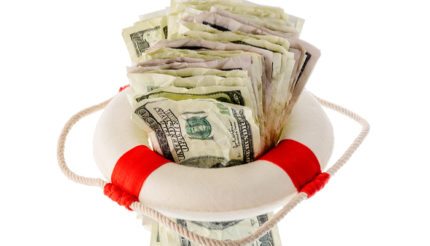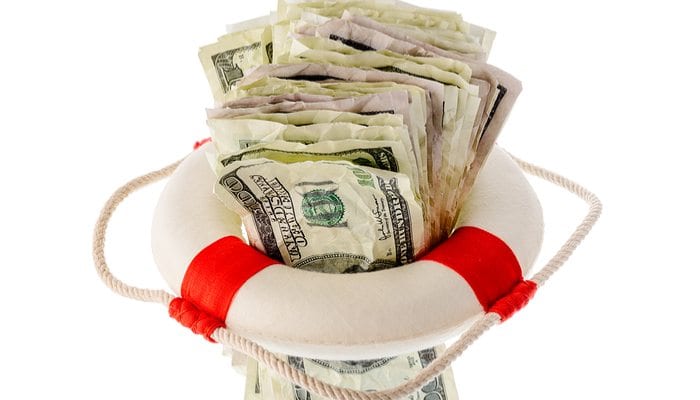 Research shows that the cost and complexity of PPC marketing are constantly growing- and with Internet advertising culture getting bigger every day- there are no signs the trend will ever slow down. This means that the cost of PPC is also going to expand with keyword pricing making it increasingly hard for small and medium-sized enterprises to keep the pace.
Because automation is a big part of what makes PPC appealing, it is very easy for lack of control to become a problematic factor long before anyone even spots the problem. You might think of it as being similar to riding in a self-driving car, and while you are looking at your smartphone, the car begins veering into the weeds. A major problem that can result from this is unregulated and questionable traffic. Due to bad placement, your ads may be getting a lot of accidental clicks. You may have fallen prey to bot traffic or other types of click fraud. A 2013 study claims that an estimated $180 million in click fraud was lost in the previous year.
Tracking conversion rates can be tricky, especially if you're being targeted by automated or bot traffic. Interpreting your analytics can take a professional eye, especially if you're a large organization or have a great deal of web traffic. If you're experiencing landing page mistakes, you won't be able to get an accurate appraisal of your click-throughs until the problem is fixed.
Incentive programs for first-time users can be a good way to separate real human traffic from the mistakes and the fraudulent visits- but it can get out of control if you don't know how to regulate these offerings.
5 Reasons you Should Leave PPC to the Professionals

1. Preventing Waste:
PPC puts a lot of focus on the money involved. That's basically the heart of all the drawbacks of this system. The fast and available nature of this type of advertising make it very attractive to people who would take advantage of it for profit. A professional PPC provider will have the time, knowledge, and tools to cope with click fraud.
2. Focus on Patients:
Because the nature of PPC is so competitive, few businesses are well advised to go it alone. This is even more so in the medical field, where federal demands make the market so much more intense. Larger practices may very well set up an internal marketing department that can employ a PPC marketing specialist or, a team of them, as this is essentially the same as outsourcing. But small and medium-sized practices are very unlikely to have the time or capital not to outsource their PPC process. The fact is that PPC marketing is a full-time job, and if you're diverting resources to it- you're diverting resources away from your patients and that is the fastest way to degrade your practice.
3. Save Money:
As with any profession, PPC is best left to the professionals. The pitfalls of fraud lost message control, ambiguous trust issues, landing page errors, conversion rate analytics, hosting issues, and the massive time investment required all make it highly impractical for a non-professional to be able to run an effective PPC marketing campaign. Even a driven hobbyist would have difficulty keeping up with the work that a well-funded marketing department is capable of- and that is your competition– well-funded marketing departments. The result will be misspent funding, lost revenue and wasted time.
4. Better ROI through More Effective Campaigns
In the early days of SEO, PPC and other forms of online marketing, a great deal of the work came down to luck and intuition. This opened the doors to a lot of digital buccaneers who were willing to risk everything for a shot at a high search engine ranking. Today, online marketing techniques are down to a science, and if you're running a less than professional PPC operation then you will be making mistakes that your expertly trained and very well-equipped competitors will not be making.
5. Do no Harm
It all comes down to focus. Where are you putting your valuable resources? It goes for any kind of professional to say that it's best to stick to your area of expertise. This is especially true in medicine where the stakes are so high, and the needs of your customers are so vital that you cannot afford to do what would essentially amount to moonlighting. As a medical professional, your patients are counting on you to be 100% present and available when they need you. By splitting your internal and external resources between medicine and PPC- a completely separate profession in its own right- you are depriving your patients of the professionalism and expertise that they have come to expect from you.