Your website is a part of your first impressions team. It's likely the first exposure people will have to your business. As a result, it's crucial that your medical website design correlate to your overall marketing efforts. Consistency is key and if an individual notices something awry, they're less likely to trust you and your business. The ultimate goal of your website and marketing efforts is to foster trust and comfort with visitors.
Many doctors looking for medical marketing ideas are sold on the idea of a one size fits all approach. In fact, when dealing with website design for medical practices a customized, unique approach is really the only way to do marketing right.
So, just what is web design. Web design is all of the elements of your website – photos, content, lead capture forms, and more – combined with the functionality of the website. Once you display all of these components you have your website design. When working on medical website design it's important to put yourself in the patient's shoes. They're coming to your website seeking answers to questions they have. They might be looking for a dentist or an experienced plastic surgeon who can help with breast augmentation. Regardless, the design and flow of your website will help foster trust and comfort, thus resulting in them taking the next steps toward becoming a patient of yours.
Your website is a large part of your marketing, particularly in today's day and age. After all, people are more mobile than ever and their need for instant gratification is something that is fed by them having contact access to the internet. Imagine a group of girlfriends out and about chatting about breast augmentation over mimosas. They pull out their phone to look of plastic surgeons around them and your website pops up. How that website looks will determine whether they stay on it and continue reading, or leave for a competitor's site.
Web Design and Marketing
Your website should complement and align with your branding. If your business' colors are red and white, then you'll want to make that the color scheme of your website. Additionally, you'll want to display your logo prominently on the website and make it a clickable link to always get home. The more obvious your logo placement, the better.
Create a responsive website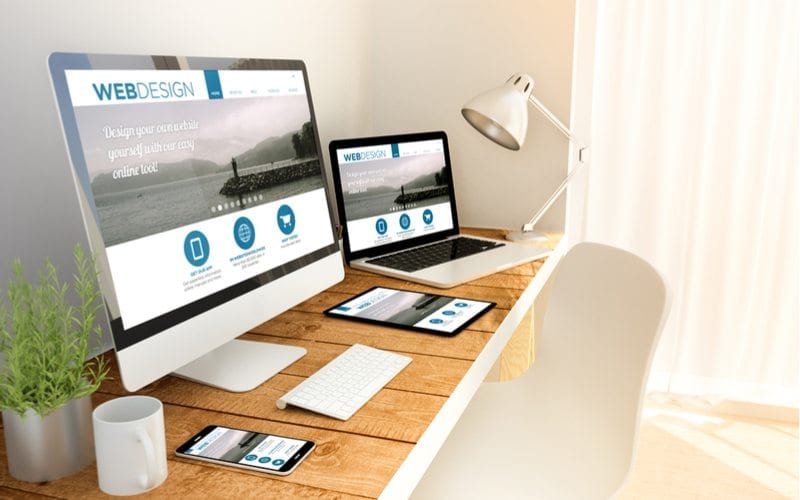 It's highly likely that a large percentage of your visitors will be coming from a cell phone or tablet. You want your website to render well on their devices. Make sure that the entire site is responsive some images, content, and call-to-actions are all visible. You don't want to brand yourself as a modern medical practice, but fail to follow one of the most basic principles of website design.
Make your website fast
By following web design best practices and optimizing your site for mobile use you'll help ensure you website is quick and easy to access. This is important when you consider that if your site is slow and sluggish people are less likely to return and it reflects poorly on your brand image.
Pay attention to conversion rates
Your website might resemble a work of art, but truly good web design will result in higher conversion rates and more lead form completions. Track these statistics and try to draw conclusions between your marketing strategy and what motivated people to take action.
When designing a website a clean navigation is crucial to a well performing website
A visitor is coming to your website seeking answers to questions they have. Your navigation's job is to get the visitor to the right place. A clunky navigation will result in frustration and a high bounce rate. Conversely, a well designed navigation will get people where they want to be quickly and without issue. These people are more likely to schedule an appointment or convert in the end.
Create landing pages for PPC
When you're designing pay-per-click campaigns, it's important to send people to landing pages on your website that are designed to convert. Each landing page might have a different offer or incentive based off the audience and has the ultimate goal of capturing information from potential customers and getting them to take action.
Search engine optimization
You've likely heard this term from your marketing team in meetings. SEO relies heavily on a modern, well designed website. In fact, Google tends to favor websites that are designed responsively. Additionally, your meta descriptions, title tags, alt tags, and every other aspect of SEO need to be communicated to search engines so that they know what your website is about and can rank you appropriately.
Use icons
Although websites are ranked by content on their webpages, they're also ranked by user engagement. When space is tight, icons can help bring personality to a page and increase engagement.
Make your 404 page serve a purpose
Brand your 404 page like you would the remainder of your website, but also use it to link to important pages on your website. For example, the home page or your top two pages.
Your website is your first impression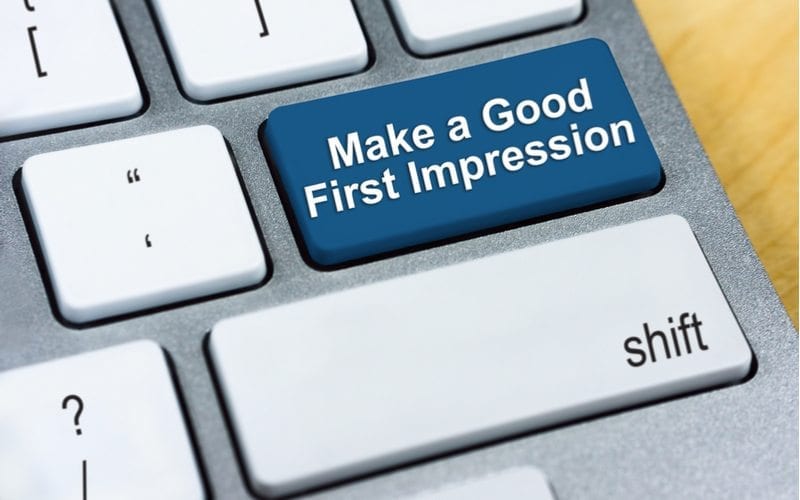 As someone's grandma used to say, "your first impression is your last impression." Design your website and marketing campaigns in such a way that their simplicity, clarity, and beauty are all so obvious that they come together and get people to take action. Avoid making common mistakes like using poor quality images and oddly written content. You want people to think highly of your website. You want them to trust your medical practice after visiting your website. BY paying careful attention to every detail you can help make the best first impression.
Your website is the epicenter of your medical marketing campaigns. Whether online or offline, your goal is likely to get people to your website to fill out a contact form, get additional information, or share the site with their social network. Whatever your end goals are, an attractive, intentional, and easy to navigate website is the best way to accomplish your marketing goals.