Overview of the Design
Azalea Plastic Surgery is a specialty surgical and non-surgical medical practice that appeals to a niche demographic. Our job here at Optimized360 was to hone in on that demographic and appeal to its interests and concerns. We are proud of the website we built for this practice, which strikes a balance between traditionalism and modernism. Furthermore, with the ability to quickly jump to specific areas of interest within the website, we made sure this site was user-friendly.
Use of Colors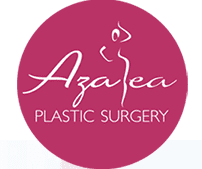 Pink and white are the predominant colors used on this website, as they compliment Azalea Plastic Surgery's offline branding and logo. These colors are bright and feminine, appealing to much of the female demographic that makes up much of Azalea Plastic Surgery's clientele.
Analysis of Design Elements
This website is built on a traditional layout with a header navigational menu, primary image, and secondary black and white image menu that fills with color when selected. We chose a soft, fluid font for this website, as it makes the practice appear less rigid and more approachable. As users move down the home page, we create subtle, interactive elements, such as scrolling before-and-after pictures and an image that slides into place once the user reaches a specific point on the home page. For the convenience of patients and Azalea Plastic Surgery staff, we also created a link to a dedicated patient portal, where patients can manage their personal accounts.
Marketing Aspect
It is easy to convert site visitors into first-time consultations by offering an appointment request button directly on the home page. We also spotlight the practice phone number and link to its social media accounts. A patient gallery is very appealing to potential patients who want to see first-hand the types of results they might achieve by undergoing treatment from Azalea Plastic Surgery. We link directly to the image gallery from the home page, as well as from the primary navigation menu. Another beneficial plastic surgery marketing element is the use of an extensive video library that explains various types of cosmetic surgery and what purposes they may serve.
Image the Website Represents
When it comes to designing a custom website for a plastic surgery practice, aesthetics are everything. We created the Azalea Plastic Surgery site to stand out in a soft and subtle way with feminine imagery that helps potential patients feel more relaxed and confident scheduling the first-time consultation. Pictures of feminine shapes and smiling faces depict natural-looking beauty – something Azalea Plastic Surgery seeks to restore in patients hoping to make physical enhancements or simply turn back the hands of time.
Image the Website Reflects
This site reflects a patient first approach to the visitor by providing copious information about the services they provide and ensuring they start their relationship with the doctors and staff at Alazea by learning about them and the roles they play.  The overall site is attractive and orderly and is designed to quickly get the patient into the office without presenting a 'pushy' feel.
Azalea Plastic Surgery Website Designed by Optimized360