The United States Centers for Medicare and Medicaid encouraged the use of patient portals by eligible providers accepting Medicare and Medicaid to the tune of billions of dollars in provider incentives. Yet, a 2014 survey by Xerox, revealed that 35% of patients are unaware of patient portals and of those who do know of them, 64% don't use them. But, more than half of surveyed patients who do not use portals said they would participate in on a more proactive way and have more interest in their health care if they were taught how to get access to their medical records online.
Behind the Numbers
When analysts from Texas State University were compiling and assessing existing research concerned with patient portals that were released between 2011 and 2015 they found just a few studies that associated use of the patient portal and its features led to improved outcomes.
However, Patient Portals that are useful for patients for making appointments, requesting refills or referrals, and reviewing test results, builds patient loyalty stemming from improved communications with their office. Now, let's unpack that last sentence and discover why patient portals are important for your medical practice's online presence.
Making appointments, taking refill requests, making referrals, and informing patients of test results are all time sinks for your back office staff. All of these tasks can be handled within a patient portal. Transferring these tasks to the patient portal frees up staff time as phones ring less often and office personnel has larger blocks of uninterrupted time, making them more productive. According to the Texas State research team, the lack of research on patient outcomes stems from:
"The market has been slow to adapt, and as a result, the maturity of the portal is not where it needs to be in order to improve the quality of care and more deeply involve the patient in the medical decision." 
The usefulness of a patient portal as a means of automating some routine tasks at the administrative level is not questioned, nor is the ability of a patient portal as a means to increase patient loyalty.
Older Patients More Resistant to Patient Portals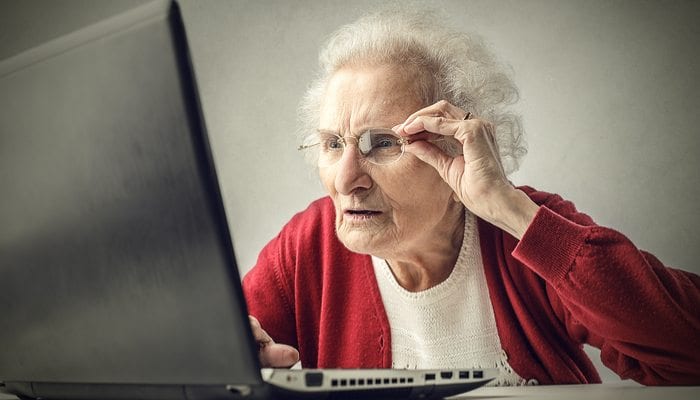 Art Gross is the CEO of HIPAA Security Now. He said,
""The top challenge that we hear from clients is that a practice may spend a significant amount of time and money to implement a patient portal but they struggle to get patients to use the portal. The challenge is magnified with practices that specialize in areas that have a large older population."
This is because this population, between 50 and 80-years old is less computer savvy than the generations following them. In addition, providers are concerned that the technology may be misused by a confused older patient at the time of a medical emergency with older patients trying to get emergency help from 911 responders through the portal.
Education is a Must
Advocates of patient portals say that with the proper education, most patients easily learn the things that can and cannot be done using a patient portal. Asaf Cidon, the inventor of a secure file-sharing tool called Sookasa and a security expert said of patient portals:
"Healthcare providers have to communicate to patients that portals are an important way to transfer bulk amounts of information efficiently, but they are no substitute for direct communication with the healthcare provider in case of an emergency."
Benefits to a Provider Providing a Patient Portal
Solo and smaller group practices are the health care industry's version of small and medium-sized businesses. They must balance high-quality care with operational efficacy to stay competitive. The patient portal helps in this regard even though limited resources coupled with competitive priorities make it a hard road to navigate when providing the best patient care at the lowest cost. Not only can a patient portal help improve patient care, it does so while simultaneously powering efficiency and enhancing patient satisfaction.
Improving Communication & Patient Service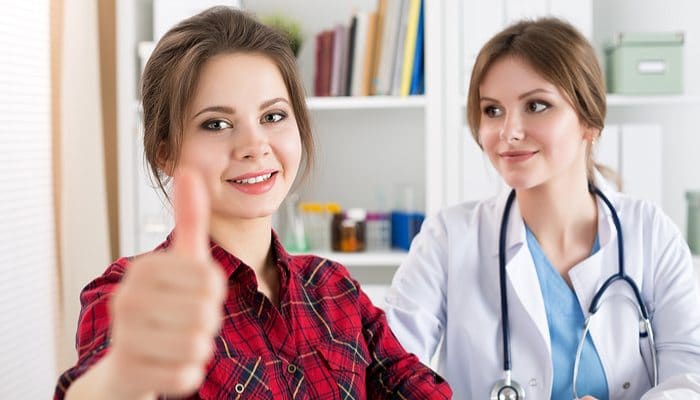 Often, it is necessary for smaller practices to do more with less. Patient portals help level the playing field by helping these practices efficiently receive and share patient information without the involvement of multiple employees. Portals automate tasks associated with patient portals that include:
Make, cancel, and reschedule appointments;
Automate the prescription refill process;
View test results; and
Email the practice with a question that can be responded to on a non-urgent basis
These are the same features of a patient portal that patients say they love and helps build their loyalty to your practice.
Workflow Support
With the elimination of manual processes for:
Appointments;
Sending test results;
Drug refills; and
Sharing medical records
Patients gain control of their medical information. This improves office workflow as sending information to another health care provider no longer means that the office staff has to copy, collate, and faxing medical reports – a very inefficient method. Instead, patients can download their own medical records, print them, and send them on to the provider without any office staff involvement. Your practice and your patients benefit from a patient portal as it provides updated efficiencies that support coordinated care while reducing unnecessary duplication and frees office staff for other tasks.
Patient Portal Features that Support Patient Engagement
While patients love the ease of communication that a patient portal provides, just having administrative functions on your portal makes it less interesting. Consider using proactive and engaging portal features such as the one that provides disease information related to your practice including information on clinical trials, new medications and treatments, local support groups and the like. If you keep a blog on your website, link to it from the portal. If you don't support a blog on your website, consider starting one within your patient portal.
A Word About Security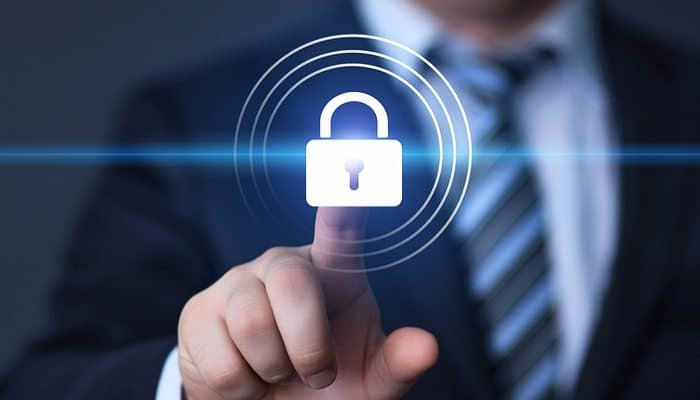 Actually, several words – security is vital to how you use and store patient data. HIPAA regulations apply to all confidential information so make sure your patient portal is encrypted and has all the safeguards you can muster to avoid being hacked.
Don't Try This at Home!
There are many moving parts to a patient portal and portals need ongoing maintenance to remain relevant. While there are off-the-shelf solutions for starting a patient portal, they can only cover basics of patient portals. A patient portal designed by a medical website design firm can help you to customize a patient portal so that it closely matches the end result of your manual processes.