There are three types of approaches to dental marketing. Oftentimes, dentists are so focused on taking care of their patients and making sure their practice is running in the most efficient way possible, that they completely forget about marketing. Others think marketing is as simple as starting a Facebook page and ask their receptionist to get a page going. They're often disappointed when the results aren't what they expect. Finally, you have dentists who understand the importance of a marketing strategy and work to find a team with whom they can partner and get the best results possible.
If you're any of the former two, chances are your business could use a boost. Marketing your dental practice is an incredibly important part of growing your business. As patients pass away, move, and switch insurances, you want to have a steady stream of patients coming in to ensure your business sees positive growth year over year.
Focus on Your Dental Website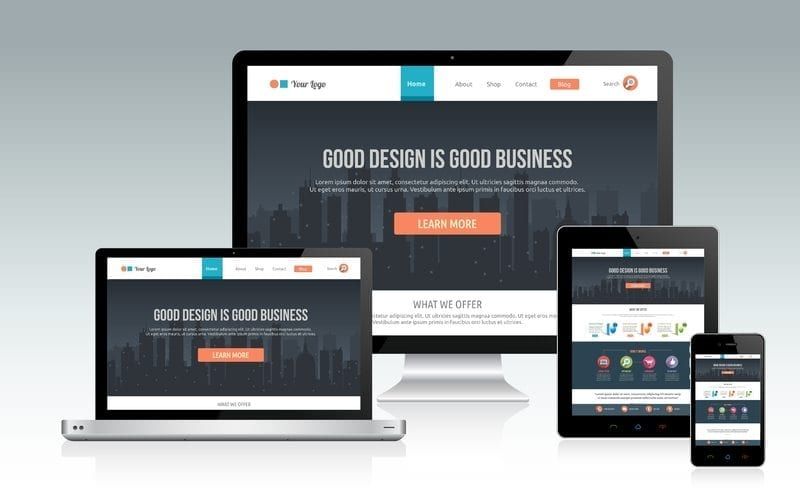 One of the most important parts of your marketing is your website. It's crucial that an effective dentist website be attractive and functional. But what does that mean?
For starters, it means that your website is responsively designed. This means that regardless of the device people are accessing your website from, it will look great and function. Think about the number of devices out that make it possible to access a website. In between tablets, phones, and desktops, it's impossible to design multiple sites to keep up. With responsive design, you can rest assured that regardless of the device or browser, your website will arrange itself in the most attractive and functional way possible. Read this article about responsive website design to learn more.
The best way to get a responsive website is by hiring a web design company. When you choose to hire a company that specializes in websites, you'll be able to get a custom site that is unique to your practice and brand.
Additionally, an experienced web design firm will know how to design your website to meet the requirements of search engines. This ensures your site will rank well on sites like Google and Bing and bring in high-quality organic traffic.
An experienced web design team will know how to work with you and your office staff to gather content and photos needed for the website. They'll know the right questions to ask, have examples of sites ready to show you so that you get an idea of what you like and don't like, and will make themselves available to meet your needs.
Hire a Dental Marketing Specialist
Once you've got an incredible website that's ready to wow visitors, you'll want a dental marketing specialist to help actually execute a marketing plan. Ideally, this person would be involved at the start of your web design, since marketing and web design are so closely intertwined.
A strategist who is experienced in marketing for dental offices will understand how to approach each and every component of your website. They'll write incredibly copy that is unique and embraces your brand identity. They'll choose the right images to match the tone of your website. And there have a pulse on what your competitors are doing so that they can brainstorm ideas on how to market against the competition.
Dental marketing involves understanding social media, as well as how to meet your audience's needs on it. It also requires you to curate a community around your brand. This means you have a plan for attracting reviews on websites like Facebook and Google, as well as responding to them. It also means creating content like pictures and videos that people want to see and that encourage them to share and engage with the content.
Finally, one of the most important parts of online marketing is content. Never hire someone who can't produce unique, quality content. This is considered internet gold and is an important part of making sure your website stands out from the competition. Moreover, good content is more likely to get you ranked on search engines and drive interested traffic to your website.
Focus on Partnership
Very few dental offices can afford to hire a full-time marketing team member or have an in office marketing department. However, by hiring a consultant to work with one point person on your team, you can create a partnership between your dental office and the marketing firm you decide to work with.
This means that your office staff will work closely with their contact at the consulting firm you hire to make sure tasks are being executed as you wish and that items meet your expectations.
By working together with an experienced marketing team, you office staff will be given the opportunity to learn about marketing and even have the chance to brainstorm and contribute to your marketing efforts.