Experienced website designers understand how medical and dental marketing is incorporated seamlessly into the design of the site. To get the most usable data out of Google Analytics, what may appear to be a small design decision can mean the difference between easy access to accurate data or muddling through a pile of possible links and fuzzy numbers. Website design for dentists, doctors, and OBGYNs should allow for tracking of marketing goals and the related conversions. Any quality medical website design will include a clear cut way to analyze the performance of specific content and various design elements.
Whether it is a general design for a family practice or an OBGYN website design with specialized content, data on performance is a more powerful tool than opinions on the appearance of the website. Yes, it is true that appearance may initially affect time spent on a page, an aesthetically pleasing site must have substance or visitors will quickly bounce. Marketing ideas and content should regularly be tested so you can learn how current and prospective patients use your page and how they do not. When you use data to guide medical and dental marketing strategies, you are more likely to see an increase in visitors who ultimately become loyal, satisfied patients. Building human connection sometimes overrides information gleaned from data. Gathering lots of data does not create more conversions on its own. Optimized360's experienced marketing team knows how to use the data to improve your patient connection and your bottom line.
Make Analytics Work for You
As the Internet grows and changes, specific methods of analyzing the effectiveness of websites may change, but good old-fashioned clickstream analytics will keep providing basic, useful information. A clickstream is an identifiable path a visitor takes as they navigate your website. When current and prospective patients land on your website, a measurable record of their visit begins. Quantitative metrics are those actions relating to web traffic that can be measured such as click-through rates, page views, average time on page, and conversion rates.
Generally speaking, medical, dental, and obstetric websites are used to connect with current patients, colleagues, and to bring new patients on board. It is important to establish a goal for conversions so you can set up the analytics to report how the use of your website is affecting conversions over time.
Content Performance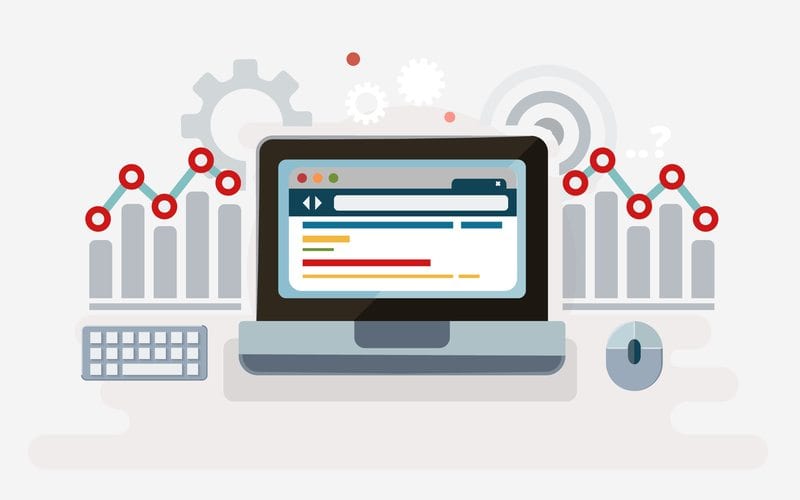 Blogs have gained popularity as a tool used by doctors and dentists to connect with and provide information to patients in an informal environment. It makes sense to track the performance of blog posts, so you know what types of content your visitors value. One design choice that seems inconsequential is that of how a blog's URL is listed. However, by including the blog as part of your practice's directory, its use is easily measured. SEO is also positively impacted by proximity within the domain.
It is difficult to accurately measure the effects of a blog if it is located in a different domain. When visitors jump to a separate blog, it is as though they have bounced from your website. Time on site is affected, and search engine rankings suffer because your site and the separate but related blog then share traffic that would be better served if it were all condensed under the same domain.
Search Terms
Analyzing the phrases your visitors use to find information within your website provides valuable information. The Search Terms Report allows you to see what visitors are typing in the search box if the design parameters are constructed to push that search term into the URL of the search results page. You will establish your query parameter through Google Analytics, so generated reports can be used to improve user satisfaction.
In-Page Analytics
In-Page analytics give you an overall picture of the experience of your visitors through measurable data. Not only will you learn from the clicks between pages, but where visitors hover and scroll also provides information about the value or usefulness of text, images, links, etc. Determining how first-time visitors explore your site compared to returning visitors can impact marketing strategies. Analytics shed light on how the technology used for the search affects usage. When looking at conversions versus bounce rates, being able to analyze the content viewed and the elements with which each group interacted paints a clear picture of what works and what hurts. Take a look at whether online forms are successfully generating conversions. If you see a trend in abandonment rates mid-form, it is a good idea to make those forms more user-friendly.
Testing and Changes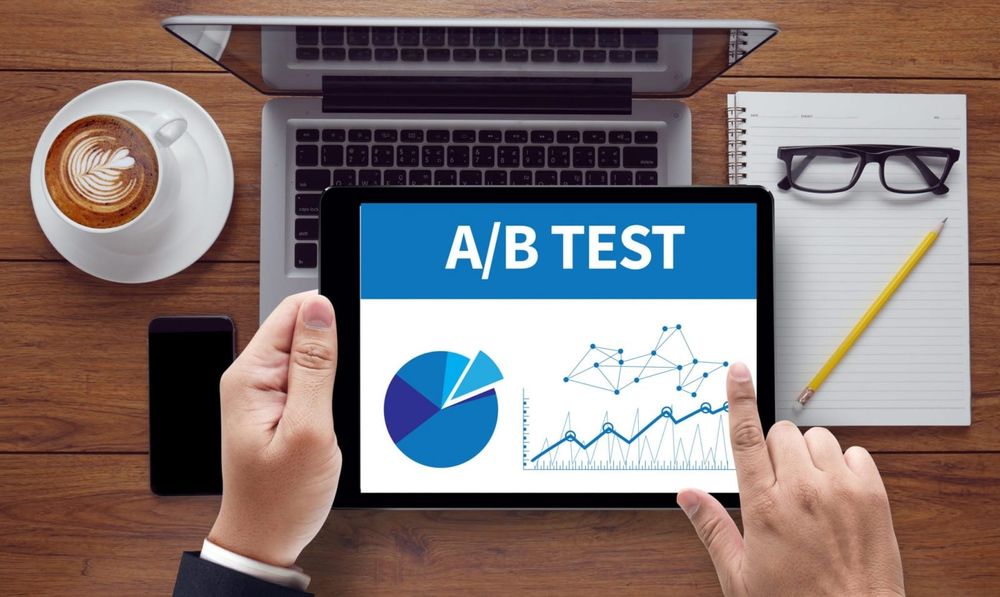 A growth mindset indicates a willingness to learn from both good and bad choices to make continuous improvements. A/B testing provides the opportunity to see where your money is best spent. Changing content is relatively easy, as is modifying the position of the call to action. Removing ads that underperform and replacing them with top performers is simple. Relaunching a website is a more complicated change that may be needed depending on quantifiable data.
At Optimized360, our designers understand how medical website design works in conjunction with Google Analytics to guide medical and dental marketing decisions. People who visit medical, OBGYN, and dental websites are usually current or prospective patients. How they use the site and content within is measurable and akin to "listening" to your visitors to determine what they value on your website. Data found in various reports is used to drive performance by clarifying where change is needed. Small adjustments can improve conversion rates.
Site data provides insight into the direction you will want to take your dental, medical, and OBGYN website design to increase Return On Investment (ROI). When more visitors complete the forms you modified thanks to information acquired from Analytics, conversion rates follow. Content modifications made based on data gathered from time spent on individual pages improves website performance. Website design for dentists and doctors should evolve over time through the use of quantifiable data on usability, so visitors will have a reason to return.