It doesn't matter what kind of project you're working on, clear and concise communication with those assisting you is vital to its success. In web design that means coordination with your graphic designers, project manager, content writers, SEO team, etc all have to happen smoothly. By having a clearly designed line of communication you'll ensure that your vision comes to life in the way you envision, on the timeline you're aiming for. We've provided some tips below to aid you in coordinating your new web design project effectively.
The Place Where It All Begins: Point Of Contact #1
From the very beginning of your project, you're going to want to have someone who is clearly responsible for the advancement of this project. This primary point of contact needs to be someone on your team who is able to make it their primary focus when the designer or project manager call on them. This person, in turn, will be responsible for communicating with the members of your team whose input is needed on various elements and making sure to share documents that help drive the project forward.
Keep It Consistent, Keep It Clear
Your brand is everything, and keeping that branding consistent and clear throughout your website is going to be a major concern. This means your logo on every page, color coordination, signature elements of the design perpetuated across the site, something that draws it all together and makes it feel internally consistent. Branding cements the image of your organization in the mind of your visitors, and serves as an immediately recognizable element when they encounter it again.
A Refined Look For Your Website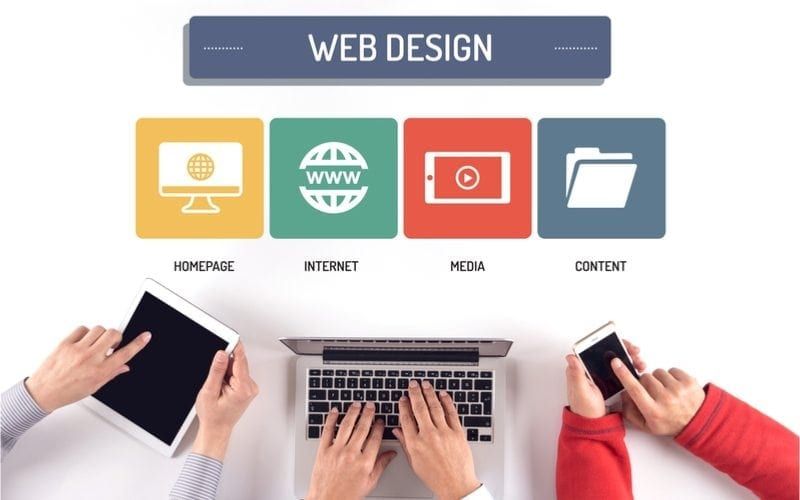 Throughout the process you'll want to be constantly polishing the design, knocking off rough edges or tweaking things that just don't feel right. It'll take time, it'll take attention to detail, and it will require the cooperation and coordination of your project manager and graphic designer. Don't hesitate to communicate with your designers if you feel something needs changed or even just tweaked to meet the image you want to project for your organization. It helps to establish expectations from the very beginning, but adapting as the expected meets reality ensures a satisfying finished product.
Passing The Good Word
It's important to share testimonials from your past customers with your visitors, and your project manager will be the one to speak to to ensure this happens. Provide them with testimonials through whatever method you use to share documents, as well as a central repository for images to go with them will help ease this process along.
Throughout it all there is one thing that remains paramount, and that's communication. Every step of the way will require you to be an active participant in your website design, and maintaining the flow of information both to and from your project manager. By following these tips you'll ensure you have an incredible website that embodies everything you dreamed of when you set on the road to your own site.