As dentists, you know that dental marketing, including dental online marketing, is very important to making your practice stand out from the other dentists in your city or town. You all provide similar services and it can be a challenge to get new patients into your practice. Online marketing is an essential tool in your arsenal, not only because 80 percent of American adults look for healthcare information online with more than 44 percent looking for healthcare providers, but also your competition is engaging the internet to attract new clients and if you don't, you will be left behind. There are many facets to successful internet marketing including building a search engine optimized website, blogging, pay-per-click advertising, and social media.
What is PPC advertising?
PPC advertising is an Internet marketing tool where you agree to pay a certain amount for your website to appear at the very top of a search engine result page (SERP) for certain keywords. Depending on the keyword and the competition, the price per click may vary or be open to bidding. The bright side of this is that you only pay for when a visitor clicks through to your website. Once you budget is spend for the billing period, your website is no longer pushed to the top of the SERP list. You have seen the results of PPC advertising on the results page of any search you type into Google. They are the results that appear in the first three to four spaces and have a little 'AD' icon next to the page descriptions. When you operate in a competitive market, such as dentistry, PPC is one way to ensure that your website is at the top of the list when someone is searching for a dental checkup, braces, or teeth whitening in your town. You can organize your PPC advertising on your own or you could work with a specialized online marketing company who can help you to plan and purchase your PPC to ensure you spend your budget effectively and attract new clients.
PPC management for dentists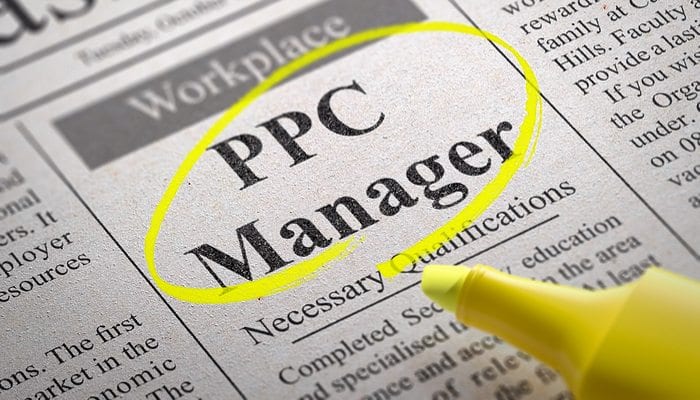 You could spend time researching the keywords and search terms that you want to promote your business that have the most and least competition in your area to determine where you will benefit from organic SEO and where PPC advertising will push you ahead of your competition. But is this the best and most profitable way to spend your time. You could consider working with a marketing agency that specializes in dentists or health care providers that also offers online marketing including PPC management for dentists. The dental online marketing specialists have the knowledge and the resource to research and plan your spend on appropriate AdWords for dentists to ensure that your website reaches the top of the list on the most competitive search terms in your area.
A great agency or marketing will determine the most relevant and searched keywords that apply to your practice, your services and appeal to your ideal patient.  Your agency should monitor the performance of your dental AdWords and adjust bids to meet the growing demand of your potential audience. With constant refinement, bid costs should decrease while conversions and ROI increase.
Is PPC advertising better than relying on organic search results?
There are benefits to both organic search results and PPC advertising. Organic results rely on your website being designed and filled with content that adheres to SEO best practices. The location of your office in relation to the person searching as well as the strength of your social media profiles and healthcare directory listings are also important. When you operate in a competitive field or location, relying on organic SEO is more challenging because there are more websites that have also been designed and written with similar keywords in mind. While PPC advertising is denoted as an advertisement on the SERP, which may make some potential visitors skeptical, most internet users don't mind or notice that the first few results are due to a business paying for them to be there and many businesses including dental practices enjoy the benefits of appearing at the top of the list. Some of the key benefits include:
•    Your website gains traffic and search exposure while awaiting longer-term, organic optimization efforts to take effect.
•    Dental PPC advertising provides immediately reportable results, providing immediate access to data and ROI analysis, driving continual campaign improvements.
•    You only have to pay when a potential patient clicks through to your website.
How does PPC advertising fit into dental online marketing?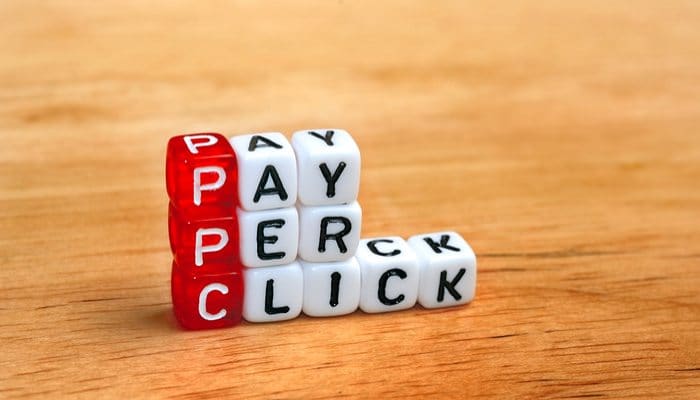 PPC advertising should be part of a comprehensive online marketing plan. It should not stand alone, nor should you rely on it as your only means of promoting your practice, knowledge, and expertise to potential and existing patients. Your entire online presence should work to attract visitors to your website, demonstrate to them that you are the best possible dentist for them to choose from, and convert visitors into new patients and appointments. So PPC will help to push traffic to your website as your work to improve the SEO of your website builds momentum and improves you place in the organic search results. The optimization of your website includes its design, mobile accessibility, the readability and relevancy of the content in relation to a given search query, and its authority among and compared to other dental websites. These factors all demonstrate to Google, or another search engine, that your website has the best and most authoritative information relating to a search. The challenges of organic results are that it can take time for your website to work its way up the SERP list and Google makes regular updates and improvements to its search algorithms that need to be kept up with to ensure compliance and success.
Successful online marketing is essential to attracting new patients, retaining existing patients, and growing your practice. Your time is going to be best spent providing high-quality patient care and state of the art treatment to your patients to not only improve and protect their dental health but to also forge solid relationships to support repeat visits. You and your practice may benefit from the advice and support of an online marketing specialist that can do the research and navigate the constantly changing rules of SEO and web best practice so that you can focus on what you do best while not missing out on the opportunities of online marketing including amazing websites and PPC advertising.