SEO (do I need to spell it out again? Search Engine Optimization) is a long-term investment and journey that every medical or dental practice, large or small needs to tackle, and honestly, its results are almost never immediate. But having your website built with SEO in mind, and what you do as you launch your new website will have a big impact on your website's likelihood of ranking high on Google search for your target keywords. Then you can start bringing in new traffic, new patient opportunities, appointments and yes, sales.
How do I know all this? We at Optimized360 are our own best client. We work feverishly on our SEO for hundreds of keywords and phrases across dozens of medical, dental and other healthcare online marketing related subjects. We know what it takes to rank high, block out the competition and capture web visitors.
Heck, it was probably our really good SEO that brought you directly to this article all about really good SEO.
Just imagine, if we can achieve these great results for ourselves what we can do for your practice.
How do we do it?
There are a few secrets I can share about how we do such great SEO. The rest we save for our clients. Here's a bit of what we do so well.
Know your keywords and search phrases
The proper selection and use of keywords help drive laser-targeted traffic that we want to our website. Considering all of the changes that Google has implemented over the past few years, this means we need to direct traffic to a quality destination that our visitors will appreciate as well.
When we accomplish this, we find the exact quality and quantity of clients that are actively seeking the products and services we offer.
This is not child's play and doesn't come easy. Perfecting this formula has taken years and many a sleepless night, but the results are worth it all!
Have blazing fast page load speeds
Page load times are critical for a few technical and interpersonal reasons. If your page load speed is slow, Google will notice this, and it will quickly affect your website's ranking.
And did you know that over 40% of visitors will immediately abandon a website if the page takes longer than 3 seconds to load? How's your page load time?  Check it here.
Think that losing 40% of your visitors isn't a big deal? That same research reveals that 80% of those visitors will never return to that slow loading website. You may have had good SEO, but lose them due to slow load speeds. Say bye-bye to potential customers, time and money.
Provide content that you would want to read
Your website's content needs to do something valuable and noteworthy for two distinct audiences. It needs to be written in such a way that both your human visitors and Google can enjoy and appreciate it. And that's not easy.
There once was a time when content was primarily written for the search engine robots, with keywords spun in every direction. These search bots have matured into Google's latest algorithms that can read text, view images and videos just like real people, maybe even more human. For more on this subject, read this article.
Keeping content fresh and flowing, and doing it well is a big reason why so many dental and medical practices give up in frustration. Properly trained, uniquely qualified resources need to be assigned to this task for it to be successful. If you give up too early or don't see this through, your SEO program will suffer and collapse.
Provide more than just text
Since Google (and humans) love to be stimulated, your website's content shouldn't just be written words. Adding other multimedia elements like engaging or fun videos, infographic images and slideshows to your site can help keep the visitor's attention while adding depth and personality to your website.
All of this can will contribute to a pleasant and engaging user experience. The search engines will reward you with higher rankings and the human visitors will reward you with greater conversions and an increase in new patient inquiries.
Need help? Optimized360 has several programs available that will relieve you from this burden. Schedule a FREE CONSULTATION today.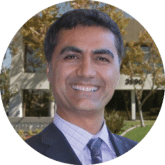 "I am proud that today we build stunning, effective, patient-focused websites and develop successful online marketing programs for doctors of all specialties. Because I believe that you deserve a website as awesome and impressive as you are."