One of the most important aspects of marketing a medical website online is optimizing that website. Although many people have a basic notion of what optimization is, the real work that goes into the optimization of a site in a highly competitive industry is sometimes overlooked. Here are some of the most important steps that you might take to optimize a medical site.
Understanding Modern Website Optimization
The website optimization of today is not the website optimization of five years ago. The gray hat keyword strategies and sketchy link building that gave websites page 1 Google results would get that same website banned today. In order to understand the tricks of the trade, you must understand why optimization works the way it does today.
Optimization is meant for the major search engines – Google, Yahoo and Bing. Google is the leading force behind all website traffic, accounting for over 80% of all searches and traffic on the Internet. If someone is going to find your business, they will likely find it on Google. As such, Google is your number one priority when it comes to website optimization.
Google is quite astute when it comes to determining the rank of a website, and it is only getting smarter. Google can tell if you stuff keywords, build links yourself or bait and switch content to bring visitors without really giving them what they want. Google reads a website almost like a human being, and it also takes human analytics into account. For instance, if your "bounce rate" is high, Google will punish your website because people clicking away from your landing page immediately signals to Google that your content is not relevant to that audience.
Formatting Your Site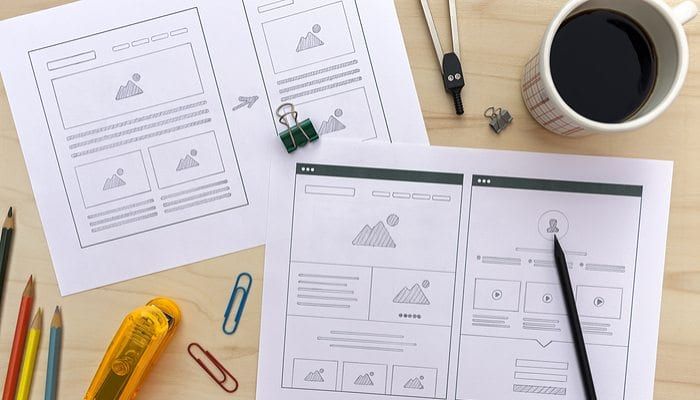 In order to appeal to the major search engines and human visitors that affects search engine analytics, your website must be correctly formatted. You should make use of headings and subheadings. You should also bold and italicize text where it may be appropriate. The most important aspect of formatting your website is to use relevant keywords in all of these special formats. Google pays a great deal of attention to the words that you use in your headings and the words that you bold and italicize. If you correctly use keywords in this fashion, you will find your website in a much better position than if you simply inundate your website with walls of text.
Your website should also be formatted in a way that is easily accessible to a human visitor. One of the most common formatting tools is to place a navigation bar at the top of each page. This navigation bar will list all of the pages in a visual table of contents, allowing a website visitor access to every page on the website from any page on the website. If your structure is good, Google will have an easier time indexing your website. The number one rule for search optimization is this: The easier that your website is to index, the higher your search ranking will be.
Link Building
When it comes to link building, quality is more important than quantity. In short, you always want to "date up." Dating up means that you only link out to websites that have a higher Google page rank than yours. Google lists pages by the amount of trust those pages have engendered within the search engine algorithm. Pages with more trust have a higher page rank. These are usually pages with better content from more reputable companies. .Gov and .edu pages have the highest page ranking by far. If you link to those pages, not only will people take your content more seriously, but Google and the other major search engines will take your content more seriously as well. If you are lucky enough to get a link from those pages, your Google page rank will shoot through the roof. Because .gov and .edu sites do not have a commercial interest by definition, Google gives them more trust automatically.
Build links consistently. Consistent link building is one of the most important reasons to have a blog – you have a constant source of new content that you can always link out to help build your search engine profile. Make sure that your links are relevant as well. Finally, go through all of your content and erase dead links every so often. Google punishes websites that link out to dead sites with more vigor than ever.
Images and Video
Because of the constant updates in the major search engines, you can now tag and index audio and visual content as well as text content. As a matter of fact, getting this content indexed is a huge advantage. The lists for audio and video are much shorter, so if you properly tag and index aspects of your website, you will shoot up to the top of search engine rankings more quickly than you would with text. Below are some of the common ways that you can help yourself.
All pictures and videos have description tags that you can write in. Make sure that these description tags are keyword rich. However, make sure they are also relevant to the actual picture. You can also introduce added keywords into captions below pictures and video for even more positive reach into the search engines.
Should You Undertake This Optimization Effort In-House?
If optimizing your medical website seems like a lot of work, it is. Even the largest hospitals outsource the optimization of their websites, and they have more than enough money to hire in-house staff. They do this because website optimization is a full-time job, and giving it its proper due would mean taking attention away from the core values of the business.
If you want to maximize your medical website optimization, get help from a dedicated team of medical marketing optimization professionals. This is par for the course in the world of SMBs and in the Fortune 500. The final strategy will be yours, but leave the technical aspects of optimization to people with experience.