The goal of an effective website in a dental marketing capacity is to get new patients. So how can you tell great dental website design, from one that is just so-so? It's easy to tell how well your dental websites is doing by the number of people visiting your site each day. Check your website traffic regularly to get an idea. The whole goal of dental marketing is to grow the practice, getting the right number of new patients each month, and best serving your existing patients. Your website can be a simple one-page design, or you can utilize this modern technology to its fullest by having a complex multi-page design that truly showcases what your dental practice can offer. Making the choice between the two is a personal decision, but learning about the benefits of each type can help you reaching a satisfying decision.
Dentistry is a complicated science. There are tons of different facets of all the services a dentist can offer their patients. Having a multi-page web page can explain those things much better than just a one-page design. Although if you want to keep it simple having a one-page design that illustrates a "call to action" from your visitors is going to be fine as well. It all depends on how you want to show off your business.
How patients find dentist back in the days, and now.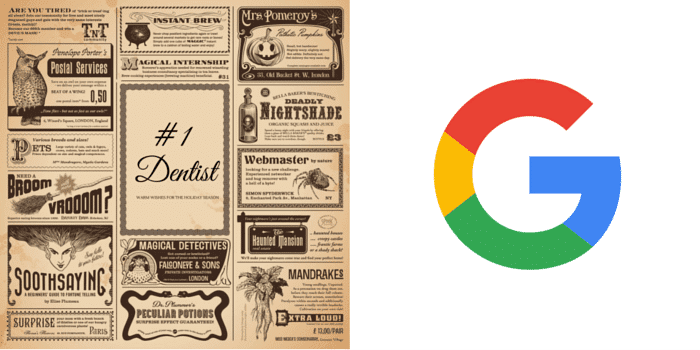 A one-page design is more like an online billboard. You want it to best reflect who you are in one shot. It will also have a "call to action" such as a form for potential clients to leave their information on so that you can contact them about becoming their new dentist. Of course, another benefit of having just a one-page design is that it's more cost effective than having a website that takes some time and money to create. Some web experts even say that a one-page design is going to get you more business than any other design. So the pros of a one-page site can be boiled down to these:
Simple To Read
Maintains Itself
Cost Effective
Has an Easy Call To Action Form
Direct SEO
How SEO Will Work For A Single Page Design Style
You want your business to show up on high on a Google Seach engine. Search Engine Optimization (SEO) is the name of the game in getting people to come to your website. For a dental practice, it's more likely a potential client is going to type in the words "dentist" and "your location" to find a specific practice. If you live in a highly populated area with a ton of different choices in dentistry, such as Los Angeles, Chicago, or New York City it's going to be much harder to differentiate yourself from other dental practices. If you have a practice somewhere in "Small Town, USA" it's going to be much easier to rise to the top. You might even be the only dentist in such a little area. Competition is not an issue for you in areas with a small population. So a simple one-page design might be fine for you.
Irvine Endodontics is a great example of a one-page design. Its simplicity is attractive in and of itself.
To Stand Out From The Pack
To make your dental practice shine better than others, you are probably going to want to go with a multi-page design if there is a lot of competition in your area. You might even want to go further to have a  design-from-scratch custom website. People have a choice when it comes to who their dental provider will be. Don't underestimate how important the look of your website is to your bottom line. More and more people are going online to check out potential businesses in all aspects of the open market. Here are some of the benefits of a multi-page web design:
More Information
Shows Everything
Can Enable More SEO Hits
Have a High Online Marketing Budget
Want To Use Blogging as a Tool
Blogging Can Help You Connect With Patients
Having a regular blog on your website is the perfect way to keep people coming back to your website. Then you can also update them on current things going on with your practice. This is especially true of cosmetic dentistry. For example, say each few months you offer a special on in-house whitening treatments, that is something to promote on a multi-page website. People will come to look to your website for all things dealing with dental health if you have a hook with interesting blog articles. You want them to bring people to your site by maximizing keywords for each post. Don't overdo the keywords so that your content is annoying to read. Intelligently placing keywords throughout the content will get you the right amount of hits to your site.
Think of your blog as the "dental encyclopedia". You want it to be the resource center for your patients.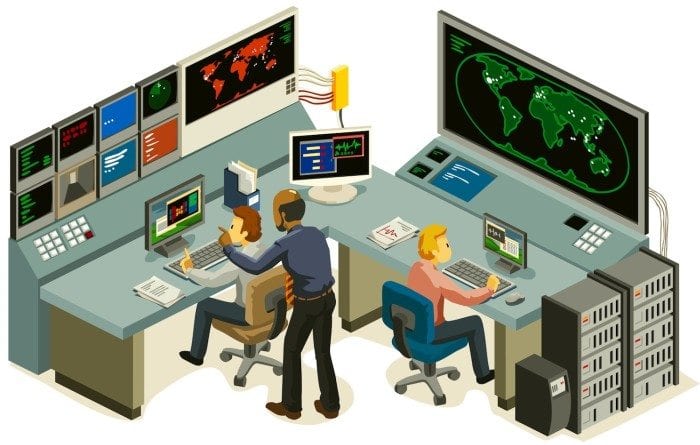 Multi-Page Allows More Content
You can truly display everything and anything about your dental practice if you have multiple pages to work with. Detailing all services, your whole staff, blog content, and current news about your practice is easy if you have many pages to work with. Just make sure that it's up to date and easy to navigate so that you don't have a high bounce rate. That means people the come to your site, immediately get turned off, and bounce away. You obviously don't want that. You want people to come to your site to get all the information they are looking for, especially if they are new to your practice. Getting those new patients in the chair is going to happen with either type of website you use. So the bottom line is to just decide what you think is best for your dental marketing strategy. Keep in mind that word of mouth, referrals, and a fantastic patient experience is naturally going to get your practice to thrive regardless of what your website looks like. A smart web page doesn't hurt either.
Braces for us is suitable for a multiple-page website design because they offer more services, which require more than one landing page.