As a doctor you're busy trying to treat patients, diagnose issues, manage your team, and run a business. That's a lot of irons in the fire. Naturally, marketing can fall to the wayside. Oftentimes it's easier to fall back on traditional marketing techniques. Traditional marketing, also known as outbound marketing, is a way of marketing your business through methods that talk at customers or potential customers.
Outbound marketing: Marketing techniques that rely on a method of spraying your message to a wide audience and hoping they reach the right people. This includes brochures, TV commercials, radio spots, and anything else that is not directly capable of reaching the exact people you want to reach.
Some of the drawbacks of outbound marketing include the lack of an ability to target the right people and the overall expense related to this method. Additionally, with outbound marketing you don't get the detailed data that tends to come with inbound or internet marketing. As a result, understanding the efficacy of your marketing is not as easy as it is with internet marketing.
Today, you have the opportunity to harness medical office internet marketing and use it to get the right visitors to your website. The more interested these visitors are in what you have to offer the more likely they are to become patients.
What is internet marketing?
Internet marketing is a marketing technique that is incredibly targeted. Because it is targeted it tends to be more affordable than traditional outbound marketing and offers a higher yield in conversions. Internet marketing includes social media, website design, pay-per-click-advertising, search engine optimization, and more.
Each of these techniques has its pros and cons and can make a huge difference in your marketing and how people find their way to your website.
Effective Website Design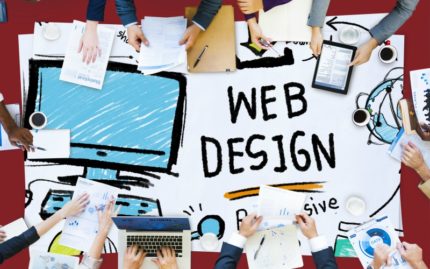 One of the most important parts of internet marketing is to have a well designed website. Today's doctor website design has changed quite a bit from the past. In the past websites were simply made to talk at visitors. But now you can interact with your visitors and patients through your website.
Whether you're offering HIPAA compliant email, a complete patient portal, or simply want to provide useful content to those who come across your website, a well designed website should be the cornerstone of every stellar marketing campaign.
Pay-Per-Click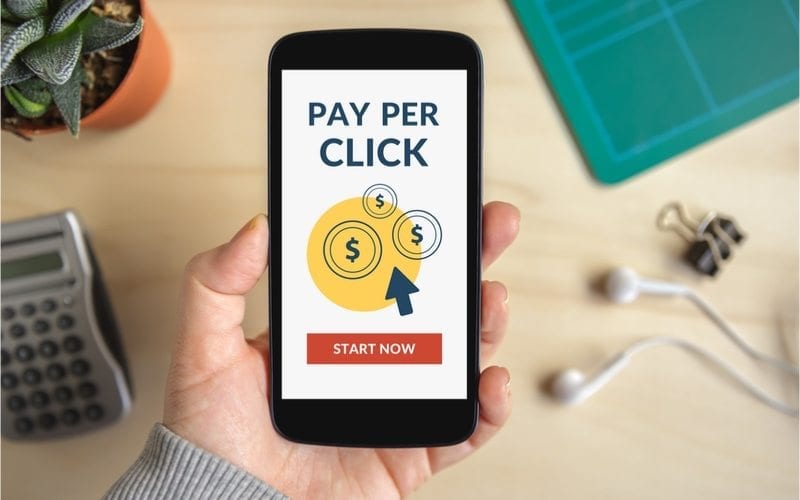 Pay-per-click advertising is a way to quickly attract people to specific pages on your website. The way PPC works is that it requires the targeting of specific keywords, as well as geographic locations and other audience criteria. If your audience meets the criteria you create for each advertisement they're shown the ad on websites like Google or Bing.
Every time they click your ad they're taken to the landing page (the specific page that you want people to go to) and you're charged a fee for the click.
These advertisements are particularly effective because they allow you to hone in on specific people looking for what you have to offer. Additionally, you're given incredibly detailed data on how each ad performs. This allows you to then manage your budget and continually allocate funds to the most effective ads and reduce funds going to ads that are less effective.
You can learn more about pay-per-click for doctors in this article.
Search Engine Optimization
If you think about the amount of searches you perform each week and how often you rely on Google or Bing to actually help you find answers to questions you have, you'll begin to realize how important these search engines are to various businesses.
Physician SEO is an important part of getting your marketing message to people who are looking for what you have to offer. Every search query is essentially a question being asked. If your website is designed and populated with content that best answers those questions, it's more likely that your website will rank well and get the right audience clicking through to it.
Learn the ins and outs of SEO here.
Social Media
As a doctor it can be tempting to shy away from social media. After all, you don't want to let your patients in on your private life. But physician social media is so much more than just giving patients a look into your life. Instead, this form of marketing plays an important part in disseminating information to your audience, interacting with them, and listening in on conversations that are happening.
One of the most important parts of being online and listening in on these conversations is to understand what people are saying about your practice, respond to reviews, and manage your online reputation. After all, if your reputation goes down hill, getting it back can take an extensive amount of time and resources.
Your social media presence should provide patients with helpful information that they're willing to share (shares can help expose your brand and practice to their friends and family), engage with people who are asking questions, and manage your overall image.