How do you compete with the dentist down the street? Advanced online dental marketing strategies give your practice the boost that is needed to rise above the competition. Your website may or may not be seen by locals if it does not pop-up on the first page of an online search. Optimization of your site from the inside out is one key to getting noticed. Once you have been found, it is time for the dental and medical website design particulars to take over. If visitors are coming to your website from a smartphone, they must have access to a mobile responsive page, or they will move on to the next provider.
Dental and medical marketing ideas are like pieces of a puzzle. Each piece may be beautiful on its own, but when the pieces are put together, the overall picture is breathtaking. Pay-per-click ads done right can bring prospective patients to your local listing page. When they arrive, the quality of the content and authenticity of the reviews will attract their attention. Connecting with current and prospective patients online can also happen with the help of an active social media presence. Basically, the easier it is to connect with your local target audience, the more likely it is those connections will result in conversions.
Medical & Dental Mobile Website Design
Smartphones put an incredible amount of information in the palm of our hands. The number of people who initiate searches from their phones has grown to the point that Google will not even rank sites well if they are not mobile friendly. Visitors expect to explore websites freely whether they are home a computer or they are out and about on a tablet or smartphone. Another factor that makes responsive design good for conversion are the dial buttons that allow for instant access to a real person during office hours. Contact information and directions to the office are immediately available, and appointment forms are quick to fill out and easy to submit on a mobile device.
Search Engine Optimization (SEO)
Online dental marketing strategies will only result in conversions if people can find you online. As we mentioned earlier, optimization works best when it is done from the inside out. At Optimized360, our website design process has you covered. We ensure your website is teeming with unique content that is highly personalized since it is favored by search engines. Navigation is facilitated by effective linking of your web pages to be user-friendly. We create an XML sitemap and submit this to Google, so the search engine crawlers have easy access to your site and can index current pages and updates quickly.
Not only do we work on optimizing your website design, but we also actively work to create activity off-site to improve ratings. Each link from legitimate sources helps improve search engine ranking. To build a website's reputation, we create social media buzz that includes related forums and websites to foster natural link building. Links must be from sources that make sense since Google frowns upon the use of link farms. The idea is to use all of the tools at our disposal to get you to page one of a local search.
Pay-Per-Click Advertising
PPC ads are effective at bringing people who are looking for your services to your site. You only pay for the actual clicks, not the placement of the ads. It is important that experienced marketers set up the Google AdWords campaign, so the people seeing your ads are potential patients. It won't do much good for someone in Connecticut to happen upon the website of a dentist in Texas. We eliminate the waste so the clicks you pay for end up being from potential patients.
Social Media Marketing
Now that most prospective patients have at least one social media account, taking advantage of this low-cost, high-impact marketing tool is wise. Engagement and communication through social media build your image as a friendly professional who is accessible to their patients. It can be difficult to provide frequent updates while maintaining a full patient load, so we offer in-house social media marketing to improve your website's SEO while engaging your audience.
Local Marketing and Reviews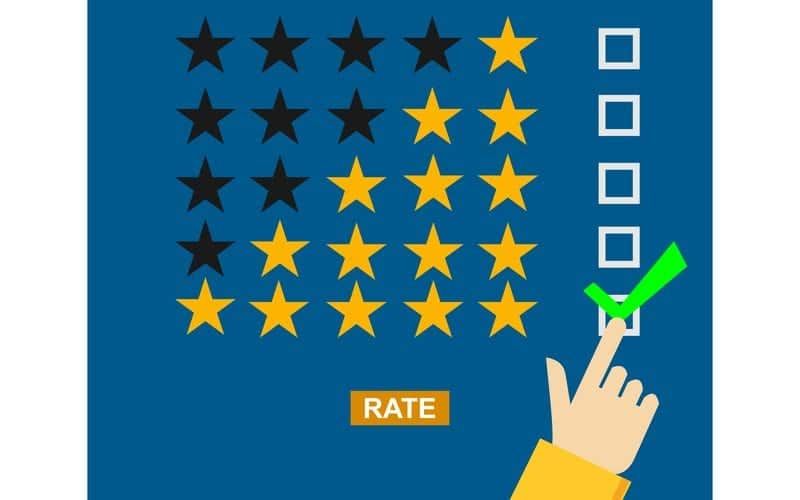 A business listing is a distinct entity that works for you in multiple ways. It is a single page with one purpose– patient conversion. You have the opportunity to showcase as many or few details of your practice as you want. Images and videos often compliment accomplishments and patient reviews. Of course, the listing gives patients a clear call to action button leading to a user-friendly appointment request form.
At Optimized360, we use the Google platform to put a number of dental and medical marketing ideas to work for you. Google Maps and Google Local Listings work to connect with people in your immediate area. If someone in your area searches for a periodontist, and you fit that description, we have put the work in to ensure you rise to the top of the local search. Our goal is to set your practice up for long-term success that begins right away.
REVIEW MANAGEMENT
With people turning to the internet to find reviews before they set foot in your door, it is crucial that you monitor what is said online. Word of mouth has traditionally been the best free advertising available. Today, word of mouth looks a little different thanks to sites like Yelp and Google Plus. Dental and medical providers can choose to let the cards fall where they may, or they can become a part of the conversation. At Optimized360, we offer review management services to put more control in your hands.
We create a place for patients to leave reviews without having to jump through hoops to do so. Once a review is complete, you receive an alert that lets you peruse the review before it goes live. You can eliminate spam and spiteful or inherently vengeful reviews before any damage is done. In fact, once in place, you will receive an alert anytime your name is mentioned online. Even if you cannot remove a negative review, you can engage the reviewer to show you have made an effort to correct and learn from the situation. The ultimate goal of reputation management is to make sure the positive reviews are the first thing prospective patients see when they find your practice online.
Marketing Essentials
Optimized360 has an experienced marketing team that works diligently to incorporate the latest online dental marketing strategies to improve patient conversion rates. First and foremost is a unique dental or medical website design that makes you stand out from the crowd. From there, we build up your online presence through PPC ads and social media channels to help boost search engine rankings, so you are quickly discovered during local searches. Our team is here to make your online presence work for you.