SEO, search engine optimization, is a dark art of marketing. Often misunderstood and difficult to explain or quantify, maximizing SEO for dentists is designing and filling your website with content that will closely match the algorithms used by Google to determine the validity of your site in response to a particular search query. But what does this mean and why is it so important? Just because you are on the first page of Google doesn't mean you are entirely safe or likely to get the desired results and a new influx of patients.
Statistics about SEO
So let's talk about why SEO is so important in general. First, SEO guidelines are more or less defined by Google. Yes, there are other search engines, and sometimes people might even use them, but statistically, Google owns 65-70% of the search engine market share. So keeping up with the changes to Google algorithms which help patients to find exactly what they are looking for while weeding out websites without authority or quality, unique content, is essential to making your page appear first. Also, while having a robust social media presence can help to lend authority to your website, search is the number one driver of traffic to content sites, beating social media by more than 300%
When it comes to search engine results, coming first is important. 75% of users never scroll past the first page of search results. Google Analytics data shows that 18% of organic clicks go to the first position, 10% of organic clicks go to the second position, and the third position receives about 7%. So the first three results get 35% of the attention. And this does not count the attention received by the paid or local results. The difference between each kind of result is simple. Organic results are the web pages that have the content that best matches the person's search query. Local results include those practices or businesses located close to the person searching, appearing with a map to show location. The paid results are for businesses who pay for pay-per-click (PPC) and at the top of the page but are marked with an ad icon. Statistics have shown that a patient, who is looking for a dentist in your area, typically click on the 1st 3 organic listings on Google and rarely go down to the 8th or 10th listing — even the second page!
Benefits of strong SEO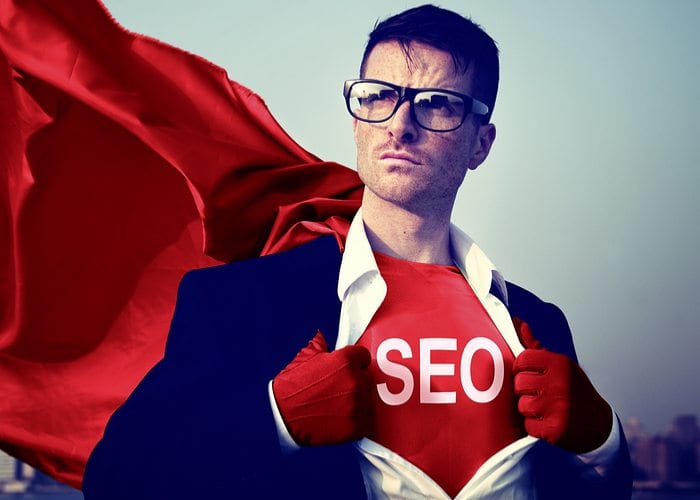 Investing in improving search engine optimization of your website will increase your ranking position on search engine results pages (SERP). The higher you appear on that list, the more likely it is that a potential patient will click through to visit your website. Readability is an essential component of how website content contributes to advanced SEO. If your page presents useful and interesting information and makes it extraordinarily easy for a potential patient to book an appointment, that person will see that not only do you provide the dental service needed, but are also the best, most qualified, most attentive provider and book an appointment with you. Other less tangible aspects to bear in mind include ensuring that your pages loads quickly and displays correctly on all devices, including mobile devices like smartphones and tablets and designing your website to make sure that it is simple to navigate and for potential patients to find what they are looking for quickly, including a booking function.
Dangers of poor search engine rankings
If you are not in the top 3 listings on Google, you can be losing out on a lot of new patients. Competition is fierce in the dental field, so it is essential that you outperform your peers online as well as when treating patients.  If you do not work on your online marketing, and your peers do, you will be pushed down the rankings as they improve. If you think that since you are on the first page and doing okay,  you may be preventing yourself from doing even better with some investment in your website and changes to boost your rankings. For example, our SEO & Marketing data results show that if you were to move from position 3 to position 2, could be a difference of an additional of 5 or more new patients per month.
How do I effectively SEO?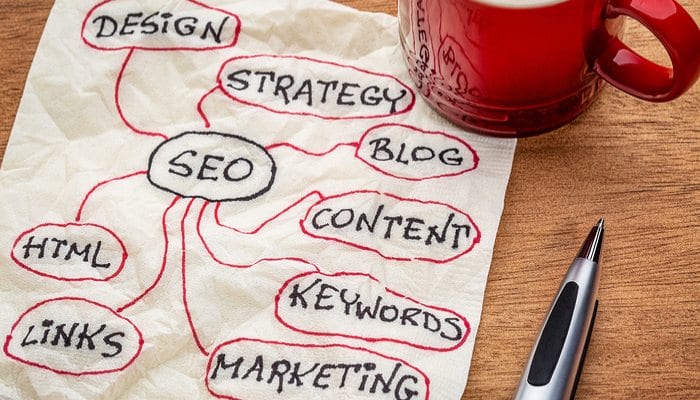 So if we have convinced you to invest in your SEO, you are wondering what you can do. First, don't be afraid to ask for help, and not from your wife's friend's nephew who knows about computers. This is your business and your livelihood that you are investing in, so do it right. If you don't know about online marketing, seek out a professional who specializes in advanced SEO. Some of the changes you may need to make could include having your web content rewritten and reformatted to meet the current best practice guidelines for SEO. You may need to reconsider videos and photos and how they are displayed to improve your page loading time. It is also important to ensure that your social media presence is strong. This means claiming your social pages from Facebook and Yelp to Healthgrades and Vitals. When your social pages present consistent information about your practice, including address, contact details, and appointment information, it lends off-site SEO authority to your website for search engines. Consider blogging. Blogging is an excellent way to not only provide more detail about what drives you and your practice, demonstrating your passion for dentistry, but it also creates a lot of pages of static content, which is also important to search engines trying to verify the authority of a website in response to a particular query.
Don't be put off by the challenge of improving your SEO if you think you are doing okay. If your website isn't number one on the search engine result page you could always do better. SEO and your search engine ranking, for the key services you provide, are critical to getting potential patients to notice and visit your web page. This first step in attracting new patients can help your practice to grow.