Dr. Neal Mortensen Testimonial
Dr. Neal Mortensen is a dentist practicing in Newmarket, Ontario Canada for the past twenty years. This bustling region of Canada is on the Southeastern corner, which is home to a population of almost 80,000 fine folks. His practice is situated in Main Street, along the popular Yonge Street which connects Lake Ontario to Lake Simcoe, as a thoroughfare to the Upper Great Lakes region.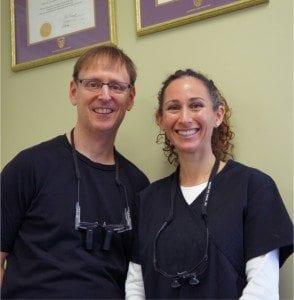 Dr. Mortensen and Dr. Skinazi
A few years ago, ten, in fact, he felt that his practice needed a brand new website. Not only was his website out of date, but he wasn't getting the type of traffic he needed to grow his business. So the solution was simple, he used Optimized360 to cost-effectively update his website with grand results. New patient referrals, high Google ranking, and the results he's achieved have done wonders for his business. Before he used Optimized360, his SEO wasn't bringing him much success, and it was costly. With the help from Optimized360, Dr. Mortensen has achieved high ranking on Google, which results in a dramatic increase in new patients.
Keep 28 Dental website along with a mobile responsive design
His practice is called Keep 28 Dental Center. His partner, Dr. Francis Skinazi has been serving this area in Canada, since he joined in 1999, after graduating dental school in 1996 from the University of Western Ontario, a very prestigious program that is highly thought of in the dentistry community. The "28" in the name of the practice refers to the number of the teeth an average adult has after they have their four wisdom teeth removed. The practice itself offers a variety of services to its patients including teeth cleaning, sedation dentistry, cosmetic dental services like teeth whitening, and dental implants. It's a full-service practice with many happy patients.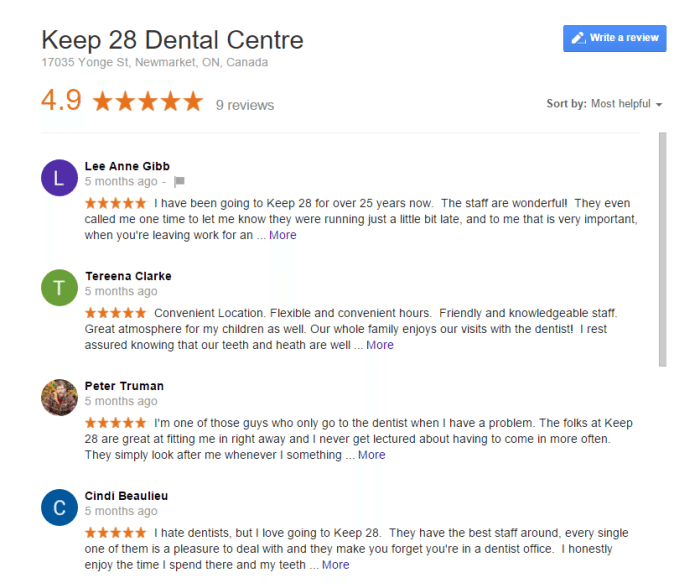 Keep28dental reviews on Google
This dentist prides himself on being sensitive to his patient's comfort level. You don't have to feel uncomfortable in Dr. Neal Mortensen's chair for a routine cleaning or even more complex dental work such as root canals or dental implants. Everyone loves the dentist, and Dr. Mortensen's whose philosophy is to cater to each individual's specific dental needs in a way that will keep them coming back for life. So if you are wary of your dentist you might enjoy being in Dr. Mortensen's capable hands more than you think.
In his personal life, Dr. Mortensen enjoys learning about new technology, taking care of his salt water aquariums, and cooking a paleo diet which has become a new passion of his for healthier living. The cavemen didn't have to worry about excess sugar rotting out their teeth, which is maybe why the paleo diet appeals to this smart dentist.
Learn more about Dr. Mortensen and Keep28dental on Facebook and Twitter!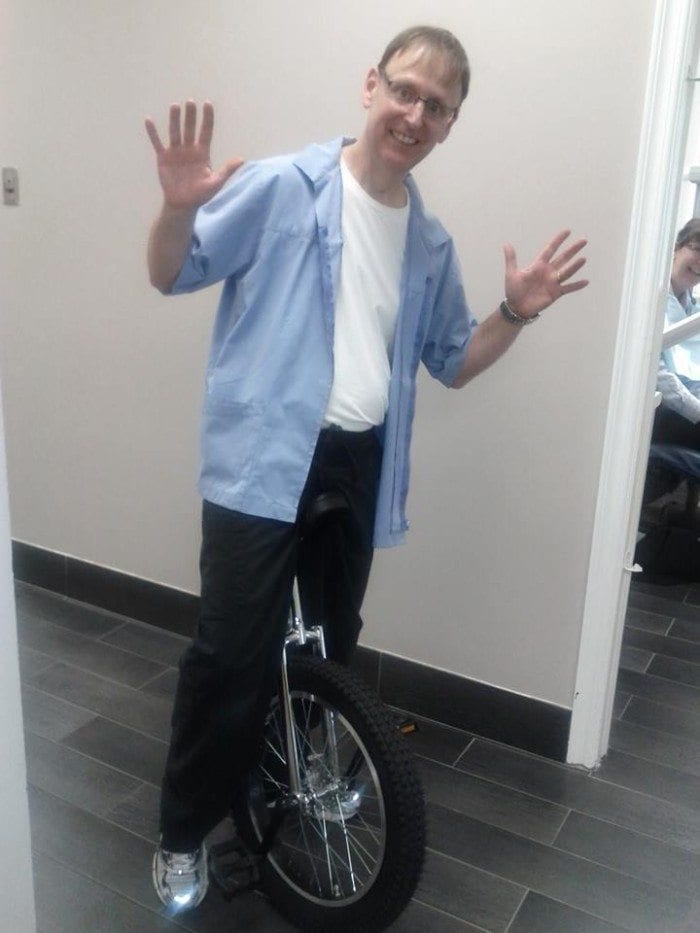 Dr. Mortensen on his monocycle
What Optimized360 Did For Dr. Mortensen
He hired Optimized360, ten years ago, to revamp his website. This was just the start of what our company can do for him.
The company offers three different packages including, the Gold, Silver, and Platinum solutions to all your website needs. Some of the services that come with each package include:
Complete Setup
Mobile Compatibility
Custom Emails
Unlimited Page Content
Specialty Imagery
Secured Hosting
Advanced Firewall Protection
Other Tools Such as Patient Forms
Brand Management
A Partnership You Can Trust In
Dr. Mortensen truly enjoyed the complete packages that Optimized360 could offer his practice. As a full-service web page management firm, the results were immediate to the growth of his business. We are so happy that Dr. Mortensen took the chance on hiring our company to do right by his practice. Working with his dental practice has been a pleasure for all these years, and we thank Dr. Mortensen for being such a terrific client to work with.
Your reputation is important to us. Let us help you, in the same way, we have been able to service Dr. Mortensen. It's time to explore what a stellar website design can do for your business growth and success rate. Expect more from your website technology. Dr. Mortensen sure did, and we are so glad he entrusted us with his dental marketing needs.