If you're like many dentists, chances are you had a website built in the 90's or early 2000's. While your website might have been awesome at the time, advances in technology and how people interact with websites, as well as their expectations from websites have evolved over time.
Did you know that it's recommended websites be redesigned every five years? This is because the world of technology is constantly evolving and your website needs to evolve with it. A website that doesn't keep up with technology looks outdated and makes your audience wonder if they can truly trust you.
Additionally, today's websites are designed to be more than informative. They're made for a purpose and for most dentists that purpose is to attract, convert, and delight new and existing patients. Because most website's fall short of this goal in one way or another. This is why it's important to constantly evaluate what your website is doing well and what it isn't doing well, and apply what you learn to each redesign.
When redesigning your dental website, it's important to think about what people are looking for when it comes to visiting your website.
Dentist Reviews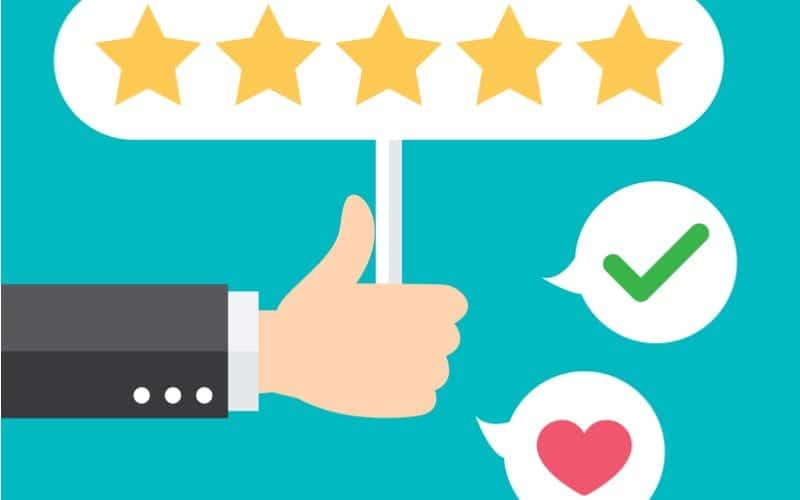 In today's world of social media, dentist reviews are an incredibly important part of marketing your business and creating a website that does a good job influencing visitors to make decisions. Reviews can be posted on Facebook and Google and fed into your website or you can create a form on your website that allows people to submit their reviews. Learn how to get reviews from your patients in this article.
Reviews help people understand what they can expect from your practice and instill a large amount of trust in those reading them. This is because reviews submitted through sites like Google and Facebook are untouched and honest. It's impossible for a business to actually change a review left online.
Online reviews also play a large part in improving your site's search engine ranking. The higher your website lands on search engine results pages the more likely they are to click through your website.
Dental Videos
When a person visits your website they're looking for information about what you can provide in terms of services, as well as who you are as an individual. People want to know the person they're trusting with their oral care.
Dental videos help to educate people both on procedures that you perform and who you are. Whether you're educating patients about root canal therapy or giving them a tour of the office, videos help to draw people in. When producing videos for your website it is important that they're accessible. This means that they have captions so individuals with hearing loss can watch them.
Videos are another website element that helps with search engine rankings. This is because they increase engagement on your website and also gain backlinks through social sharing. Videos are great because they can be repurposed for use on social media, landing pages, and email marketing.
Responsive Design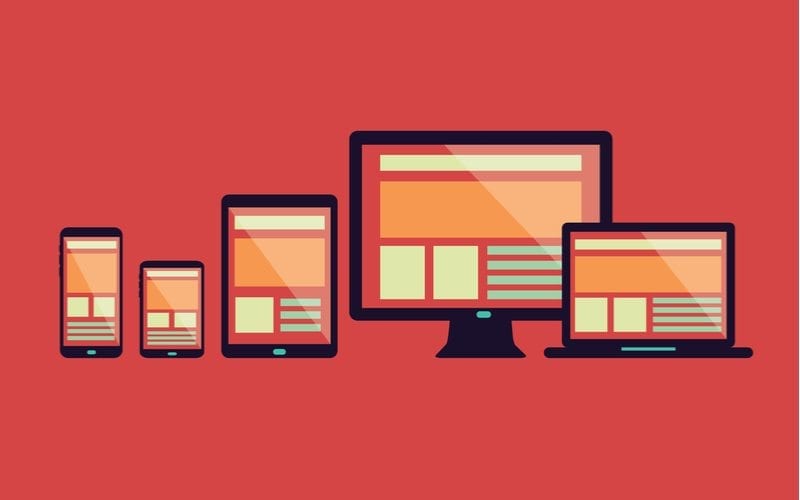 Most Americans have at least three devices – their desktop, phone, and tablet. Each of these devices is a different size, which means that your website built years ago will render terribly on nearly every device. The gold standard in dental website design is responsive design.
This newer way of designing websites allows your website to function in the ideal manner on whatever device it is being viewed on. This means your images will align and have the right resolution, your call-to-action buttons will be easy to click – even with a finger, and forms will be easy to fill out.
A well designed responsive dental website will function and look good regardless of the device it is being viewed on.
Full-Width
A full-width design is one that takes up the entire width of the viewport it is being viewed from. This helps to make responsive design possible. This is because websites that use a full-width layout let the interface design fill the viewport, rather than prepare for thousands of different breakpoints, or even ranges.
Good Dental Pictures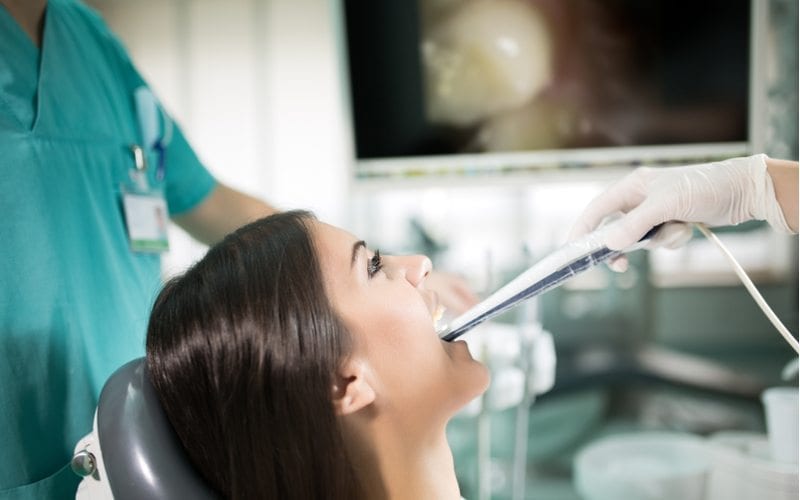 A must for every website is high quality, good dental pictures. Most of what visitors absorb from your website is in the form of photos, which is why dentist photography is a crucial component of any website planning. Quality photos are important not only because they render well on high definition devices (devices with retina display, for example), but also because they help to cement a message in a visitor's mind.
Additionally, good dental pictures encourage people to share your message on social media and increase their confidence in your abilities as a practitioner by creating a polished website appearance.