Okay, it is trite – but oh so true – you only have one chance to make a first impression. Online, you have about six seconds to snare a user to stay on your site; that is not much time. Additionally, your site tells the world what type of practice you have, where you are located, and how to make an appointment. In other words, your site is your business introduction to the world. So, shouldn't it be better than good enough?
Why Your Medical or Dental Website Should Be Designed by Experts
There are opportunities to create a website using a cookie-cutter design concept for which you can choose colors, fonts, and images. However, customization of these sites are limited, and most of the time a site has many tells that it is a do-it-yourself (DIY) project. What are the tells?
A vague sameness appears on your site as hundreds of other DIY sites on the web have similar or the same design.
Does not speak to the professionalism of your health care practice
May not act the same on different types of devices – only optimized for desktop and laptop use.
Bland color palate; and
Patients and/or prospective patients only stay on your site for a few seconds
If you think the money spend on a professional web designer does not pay dividends, think of how much revenue can be generated from a new patient – while general dentists and general practice doctors do well with website conversions, specialists cannot overlook that just one procedure can pay for great web design.
Why Should I Hire a Professional Web Designer?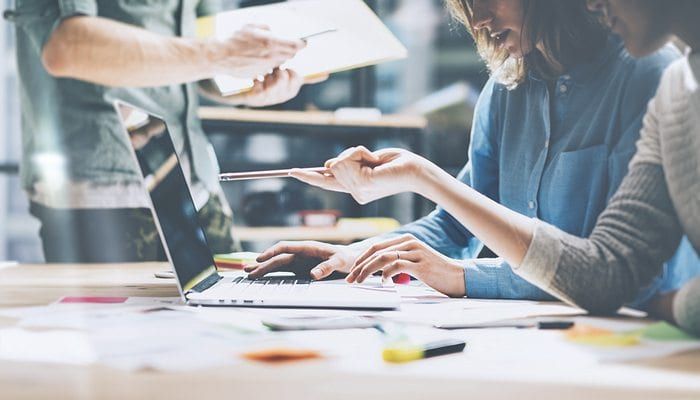 Just as in medicine, where knowledge and experience count for much, so do both influence how your website faces the world. With a professional design team, you get:
A professional design team saves your time so you can devote it to patient care;
With millions of websites on the internet, it is increasingly difficult to make your site unique, but when you use a professional health care site designer they have experience in finding the nugget(s) that set you apart and pro designers incorporate them into your web design – making it unique to you;
Professional web designers make your visitors have an easy time finding you and navigating on your site;
Since there is no denying the power of first impressions, a professional health care web designer gives your site a professional tone but is also friendly and inviting;
Professional web design uses search engine optimization techniques so that you can place high in local search results for your site. An oral surgeon in Pittsburgh has no need to place first in national search results, you want to place early for search results in your locale. Professional web designers make this happen for you; and
Not only does a pro designer give you credibility as a health care professional, they also can create an aura of you as an expert in your field by helping you curate and create content for your site and blog.
So, if you don't have a website, or yours is a DIY site, contact Optimized 360, our number is 800-997-9368 or use our online information form