Every year, new dental practice technologies emerge along with new tools and instruments. Dentists invest in these tools for clinical efficiency and patient satisfaction. But should dentists only focus on these technologies and not attempt to evolve its manner of marketing or gauge patient experience? How about promoting the dental practice in a new and efficient manner, such as online marketing or social media marketing? Better yet, can social media be used efficiently in the practice of dentistry?
Some Facts and Statistics on Social Media Use in Healthcare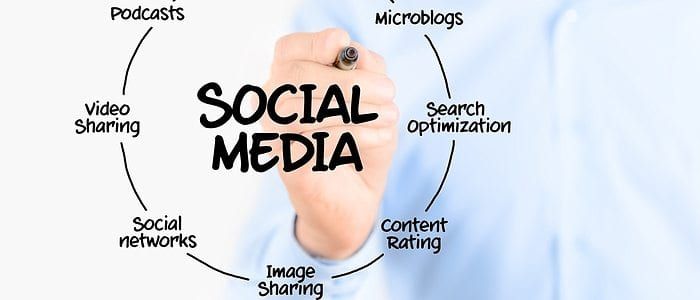 According to a study by PWC, below are some notable facts and statistics about social media and its impact on healthcare.
42% of consumers are viewing health information
32% of consumers are providing friends and family's health experiences
29% of consumers are viewing other patients' experiences
24% of consumers are viewing health-related videos and images uploaded by other patients
More consumers are becoming more health-conscious and they turn to social media for data that will provide more information and help their decision in seeking the right and appropriate treatment.
Requirements in Establishing Social Media for the Dental Practice
What are some examples of social media accounts? For starters, the most popular ones are Facebook, Instagram, Snapchat, and Twitter. Aside from these, LinkedIn, Web Press, Google Ads, and Pinterest are some popular social network sites that are being used for online marketing and promotion of service.
When planning to create a social media account for the dental practice, the important requirements are an email address and a user ID or account name. These items are required to unlock or log in to your account and maximize the utilization of these tools. Furthermore, having a website that is socially interactive helps in integrating social media engagement. A website which is clear, concise, and organized may be considered as a good banner for information and marketing.
Types of Social Media Marketing and Engagement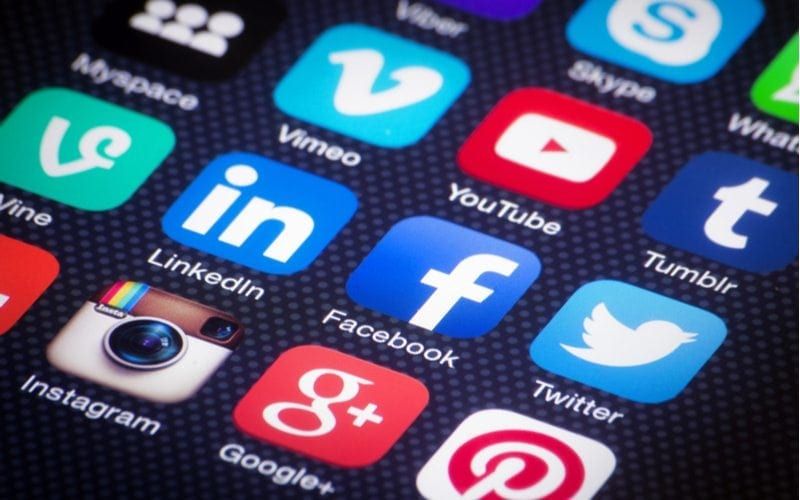 With these social media tools come relevant terms such as likes, comments, links, tags, shares, and following. These social engagement tokens are used directly to acquire feedback on the actual account and its traffic and efficiency. Below are some forms to enhance the marketing or engagement of your dental practice.
Email marketing
Email marketing is a form of online promotion which not only focuses on service or brand awareness but also aims to establish a solid business relationship and consumer trust. It is similar to direct marketing but is more intimate in reaching out to a potential patient base.
Content marketing
Content marketing is a marketing strategy aimed at establishing a valuable content which is relevant, engaging, and worth sharing. A website for a dental practice must be able to display these characteristics in order for it to be effective.
Video marketing
Nothing beats a great online campaign than a very relevant video for social media marketing. A visual representation of the dental service will entice potential clients to build the trust and rapport. Most consumers understand the service better when presented in an engaging audio and visual manner.
Blogging
Social media blogging aims to fulfill two very important marketing strategies: search engine optimization (SEO) and pay-per-click (PPC). A well-written blog with the relevant SEO keywords will improve the traffic of the social media account. Having more clicks towards the practice's account and website will generate more business and a wider patient base.
Mobile phone applications
The mobile phone use shows no sign of slowing down and what a better way to complement it is with an application. Imagine creating an optimized mobile phone app for your practice that will improve patient interaction, rapport, and retention. It not only takes the practice to a different level but shows that your practice is technologically savvy and up-to-date.
Conclusion
Social media is definitely revolutionizing the way dental practices are managed and promoted. If used efficiently, it will assist the practice in patient management, relationship, and retention. Having a social media content that is interactive, engaging, and worth sharing will put the dental services in the forefront and will leave behind other dental practitioners still relying on traditional marketing methods to attract and retain patient base.