Sure, as a dentist or doctor or other medical professional you spent years becoming educated and completing training to make people who feel sick or are injured feel better. You did not sign up to be an Internet marketing professional.
But, the unhappy truth is, that, as a medical professional, it is vital to your practice growth that you understand the marketing basics that will help your practice thrive and grow. To do this, throw out whatever you think you know about medical marketing and find out why the Internet offers the best marketing solutions for medical practices.
Why The Internet is Important for Medical Practice Marketing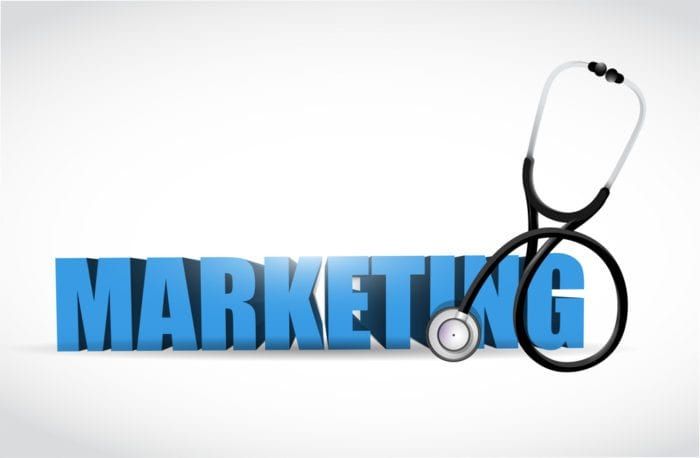 Believe it or not, consumers do trust the information they find online concerning health matters. According to Google, 5% of all searches are for health-related information.
Moreover, according to a 2015 survey of smartphone owners, 62% used their phone during the year to search for information about a health condition and 72% of Internet users agreed.
Other Important Numbers
There is no stopping the trend of consumers turning to the Internet for help where health care is concerned as the following numbers show.
44% of patients who searched for and found healthcare practices on their mobile devices scheduled an appointment
77% of those looking for information online about health start their search with a search engine such as Bing, Google, or Yahoo.
A number of research studies reached the conclusion that consumers use the Internet as their first source of information when needing a healthcare service.
90% of adults claim they trust medical information shared by others in their social media networks.
Numbers like these, that prove the importance of an online presence for healthcare professionals, go on and on and on.
What Do Medical Professionals Need to Do to Have a Good Online Presence?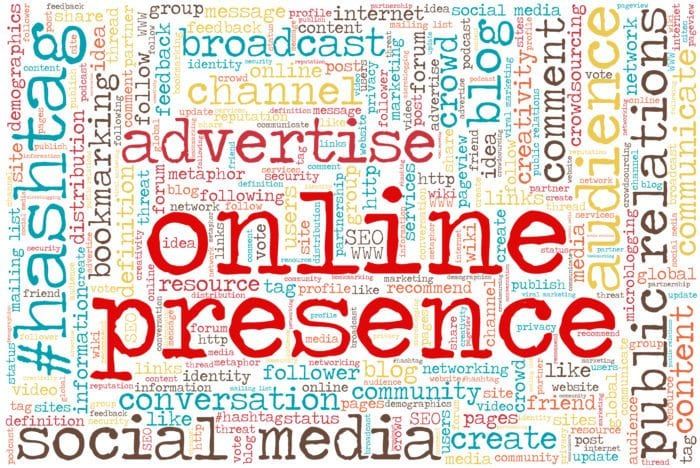 As a medical professional wanting to grow your patient base you need a few things to have a successful online presence:
A website;
Social media presence; and
Pay-per-click advertising.
The Medical Professional Website
Without your own website, marketing your medical practice online is almost impossible. This is because links from social media and pay-per-click (PPC) advertising will have no place to point to if a consumer wants to follow up with you.
Since your healthcare website is the place you introduce yourself to new patients and also have ongoing contact with existing patients, having your brother-in-law's teenage nerd cousin build your website is simply unacceptable. You need a site that speaks to your professionalism and is capable of performing many beneficial tasks for patients and your office alike. As a professional, you understand the importance of professional help, medical practices need it to get their websites running.
Elements of a Medical Professional's Website
Let's say you are a provider in Lincoln, Illinois. When people search for someone with your qualifications in Lincoln, they have no interest in if you're first in national search engine results (SER), they want to find someone in Lincoln – you need to strive to be the number one SER for "your specialty in Lincoln, IL." So your professional web designer needs to use SEO and geo-location optimization for Lincoln, IL.
Your Website Should Contain the Following
Home Page (Landing Page) – this should identify who you are, what you do, where you are located, how to contact you, and navigation for the rest of your site.
Services Page – Here you provide a list of services of services that your healthcare practice provides. Many providers use the services page as a list of services linked to more in-depth information about that service on their site.
Appointment Page – Today people are in a hurry. Providers who let existing patients make appointments directly online are leaders in interactive websites and patients, especially millennials appreciate it. For first time appointments, let patients call or email you as they may need screening for proper care or insurance issues. Providers who list insurances they accept help patients make decisions. The appointments page or another page named Forms is great.
Allowing new patients to download forms to fill out at home and bring to the office makes for shorter waits and less work at your reception desk.
A Blog – Blogs allow you to share information with your patients in an engaging, concise, and relevant manner. It reinforces with your patients that you want them to be knowledgeable about their health. Of equal importance, many people who find a blog's information to be interesting, or about a condition a friend or relative has, may resend the blog information to them, and they come to your site to read it. This is also called organic growth. Blogs can consist of original content written by you or a member of your staff, content obtained from a ghostwriting company, or simply a re-posting of information from another site that is properly credited.
Patient Portal – Patient portals are a part of your website that allows patients to make appointments, check test results, renew prescriptions, and get referrals. Millennials, as well as other patients like the convenience of doing all these online and patient portals, help reduce phone calls and keep office staff more productive. Social Media and the Medical Professional
Let's make things clear – social media is not free. It takes time and effort and without your ongoing support is useless to you. In fact, out of date, social media pages and blog spaces are unprofessional and could cost you patients.
The cost for starting a page on Facebook, Google+ and other popular social media sites is often free or very low cost. But, nothing is sadder than visiting a Google+ page and seeing no entries for the past for five months.
There are automation tools that help keep your social media and blog posts current, and many healthcare professionals use them to keep up their social media and blogs current.
Make sure that someone checks your social media pages often, disgruntled patients or employees may post negative comments about your practice. Some offices use social media to respond to complaints, others moderate their pages and do not allow comments. While responding to complaints is a smart move for retailers, it may not be so good for a professional – it is recommended to either moderate or not allow comments.
The Bottom Line
Healthcare professionals do need an online presence
Websites and other online offerings need to be optimized using SEO and other techniques to be found in your local community.
Professional website design, maintenance, and ongoing support for blogs and social media is available and needed.
Websites need to be updated frequently so content is fresh and appealing.