Your website is oftentimes the first thing potential patients see of your website. Whether they're performing an organic search and stumble upon your site because it has stellar search engine optimization, or they received your business information through word of mouth, the layout and appearance of your medical website design has the potential to turn the visitors into leads or drive them away.
Consider how you respond to websites when you first visit them. An attractive, easy to navigate website will keep you on it for a while, exploring different menu options and perusing the pages. Poorly designed websites can be a nightmare for medical marketing because they make it hard to find the information a patient is looking for, connecting with you is difficult, and they're left wondering if visiting you in person would be just as bad as their experience online.
Imagine how frustrating it would be if you were trying to get information for a medical practice, but couldn't find the information you needed because the contact page wasn't up-to-date or where you expected to find it.
When working on website design for medical practices there are several factors that play a part in creating an effective layout.
Purpose
The key to all website design for medical professionals is to think about the purpose of not just your entire website, but also each web page. Many businesses fall into the practice of just putting everything on their website, but this creates a disorganized feel.
It also impacts your SEO (search engine optimization) and any strategy you might have developed. By thinking about the purpose of every element of your website you can create a strategy that helps you measure success and failure.
For example, if your primary purpose is to get leads, then you'd want a strategy to understand how you're going to get those leads, what pages will have lead capture forms, and what an appropriate conversion and abandonment rate would be.
Graphics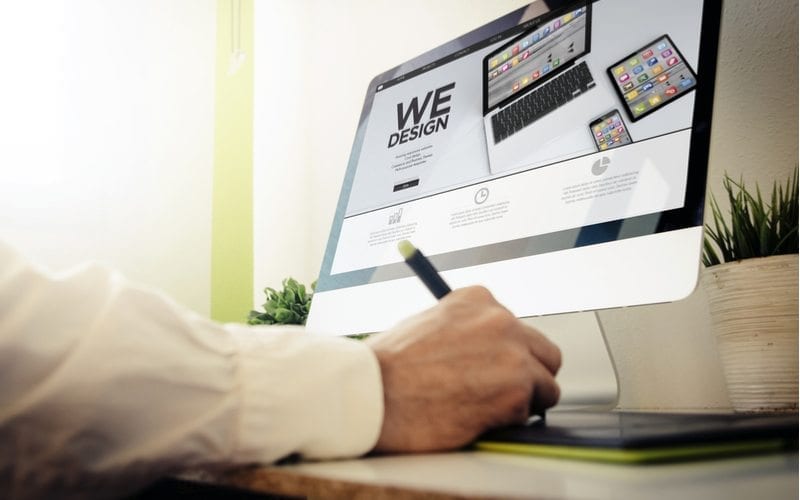 Your website is only as good as the graphics on it. Never skimp on graphics. By doing so you could risk infringing on copyrights and risk being sued (trust us, it's happened to clients before). Additionally, poor quality graphics speak more to your audience than you might think.
For example, an image that is high quality and high resolution will speak to the quality of work you do and the pride you take in your work. Poor quality images tell your visitors that you don't take your work seriously and most definitely do not take pride in your work.
Typography
Choosing the right typography is crucial in website design for healthcare professionals. This is because everything from your font to it's size to the way the letters are spaced and arranged can influence the personality of your website.
A playful font that looks like it is handwritten is not just inappropriate for the nature of your business but is also hard to read both on mobile and desktop devices. When choosing a typography you'll want one that is clean, clear, and easy to read.
Additionally, choose a font that you can use consistently to represent your brand. Think about how it will appear on business cards, stationary, and swag, like t-shirts and mugs.
Calls-to-Action
The call-to-action is the holy grail of nearly every medical website. These help you capture leads and their efficacy depends heavily on the words used to get an individual's attention, the color of buttons, and where they're placed.
You'll want calls-to-action on all landing pages and lead pages. For example, if you're a plastic surgeon and have a landing page dedicated to those looking for breast augmentation, you'll want to create that page and have a small form where people can inquire about the procedure.
Colors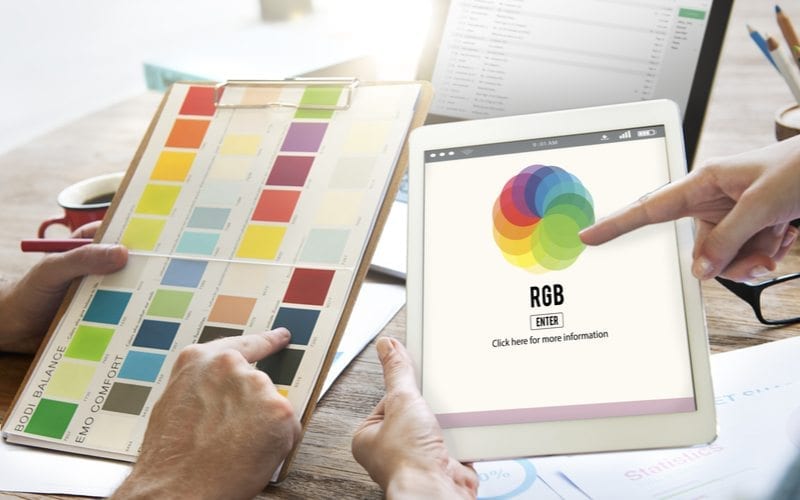 The colors of your website should match the colors of your brand and logo. For medical website design, the key is to stick to colors that are natural, soothing, and clean. Stay away from loud colors that are distracting and might look like they belong more to an amusement park than a healthcare professional.
Additionally, think about how the colors you're interested in will appear when printed and what they might look like on various clothing pieces, bags, and other medical marketing items.
Load Time
Have you ever been on a website that loads slowly? Chances are that if you have, you quickly bounced from that website because you had better things to do than to wait for a website to load.
Have you ever been on a website that loads slowly? Chances are that if you have, you quickly bounced from that website because you had better things to do than to wait for a website to load.
Load time is incredibly important both from a web design and layout perspective and from an SEO perspective. When laying out your website you'll want the most important elements to load first, followed by other less crucial elements. This ensures that when someone connects to your website they'll get the important messages you want to communicate. These messages might not be communicated through written content. It could be a particularly compelling image you want to be seen or a call-to-action that gets the visitor's attention.
Additionally, load time also plays a large role in how high Google and other search engines will rank your website. A website that doesn't load quickly won't be ranked as high because it provides a poor user experience to visitors.
Responsive Design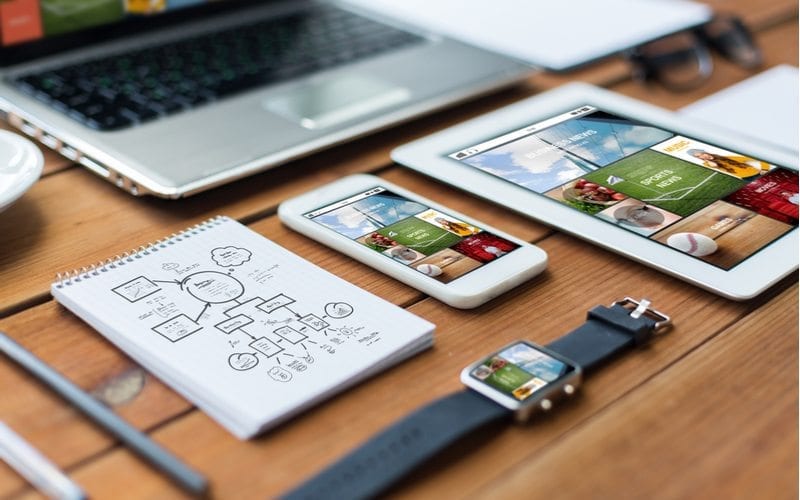 The most important component of website design for healthcare professionals is creating a website that is responsively designed. With the variety of devices available on the market today you want your website to be able to work on whatever device a person is visiting from.
Responsively designed websites render well on nearly every device and load quickly. As a result, people are more likely to not only visit your website but stay on it and engage with its content. This tells Google and other search engines that the user experience is stellar.
Navigation
A well laid out navigation promises to make your visitors happy. Why? Because navigation is how they get around the site and find what they're looking for. If they're forced to search for what they want, you might as well give them a large exit button, because that's what they'll do. And, they likely won't ever come back because of their frustrating experience.