Who would ever have thought that the Internet, created by DARPA and universities and colleges to speed up communications, would evolve into the most widely used communication system in the world?
The Internet is the primary source for dental offices and medical offices to get and keep new patients. While health care providers are by nature very smart people, their understanding of how the Internet works, especially for marketing, is confused and vague – as are most of the other people conducting searches on the Internet.
A debate that sometimes smolders and sometimes breaks out into a full-scale wildfire is whether to use Pay-per-Click or SEO to drive large numbers of patients to your health care website.
So, let's look at Pay-Per-Click (PPC) dental marketing and how it works.
What is Pay-Per-Click Marketing?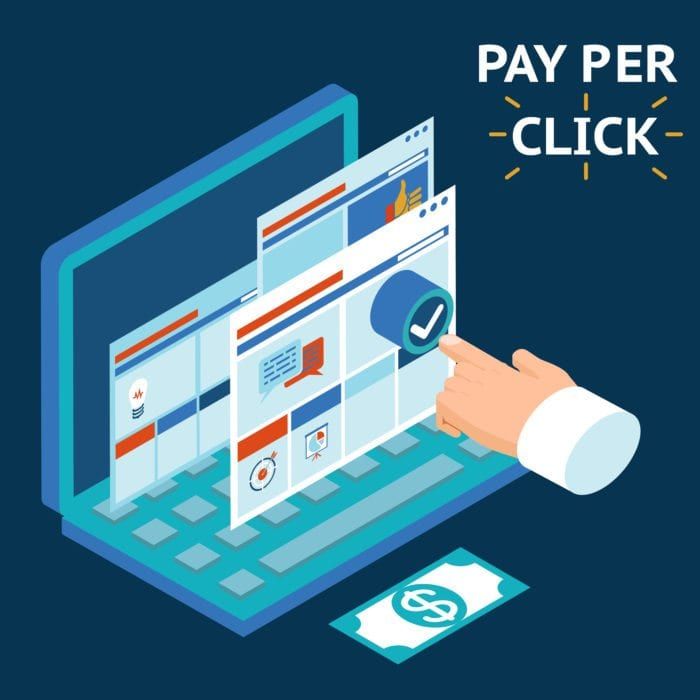 Pay-Per-Click advertising is paid advertising that is highly targeted. It is easier to set up and track than Search Engine Optimization. The author of The Ultimate Guide to Google AdWords and frequent New York Times contributor, Perry Marshall was quoted saying,
"Adwords can still turn a profit for businesses that are local, have a high barrier to entry or target a narrow niche. Many dental practices qualify as all three."  Adwords are simply keywords you found when you conduct your keyword research.
Easily measured, affordable as you only pay for results. Results can be nothing more than signing up for a newsletter all the way to making an appointment. So, if a prospect completes an action, you pay Google with your agreed upon click amount. Usually, there is no difference in the fees charged for different online user activity.
Pay-Per-Click (PPC) Marketing for Dental and Medical Practices
People who are seeking information from the Internet for a health care practice mostly follow-up with a phone call, the number of people is 77% of searchers, according to a recent survey. Of those, 44% make a purchase.
There are a number of things that are essential to a successful PPC campaign, so let's see what they are.
Keyword Research
To succeed with a PPC campaign keyword research is key. Effective keyword research tells you how your future patients search for a medical provider in your area. When you know the most effective phrases and keywords you can position your ads in front of likely new patients. The tool most used for keyword research is Adwords by Google.
Titles and Headlines Done Well Help in Patient Recruitment
If you want your PPC to succeed, make your titles and headlines irresistible. For example, instead of a title like "Man Shot During Robbery" think more imaginatively such as– "Local Man Shot and Killed During a Robbery Gone Bad." A little more detail in titles can generate more clicks than generic titles.
If the title of your blog or article is How to Keep Your Teeth from Becoming Green, make sure the first sentence in the first paragraph and all the sentences and paragraphs are related to the title. Talking about how you can provide another service such as Invisalign has no place in an article touting the benefits of great oral hygiene including tooth whitening.
Your Landing Page Must Look Authoritative
Lots of splashy colors and photos of the staff do not make for an authoritative landing page – a page like that is simply a waste of searchers time. If a searcher lands on your home page, relevant home page information includes the providers name and address, office hours, phone number, and a "make an appointment online" button. There should be an easy navigating method for each page of your site such as,
Services;
Procedures;
Staff; Patient Testimonials; and
Whatever other pertinent information you want to share – so long as it is relevant.
An authoritative landing page enhances the first impression of your website visitors with credibility and trustworthiness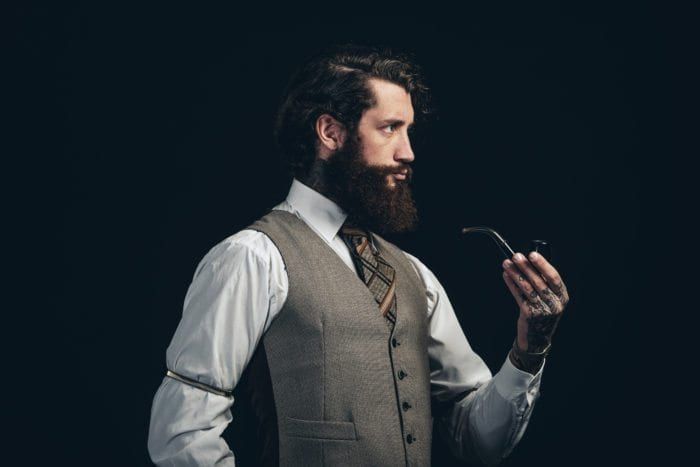 Test and Then, Test Again
Sign up with a company that can help you automate your marketing program and have them do a comparative analysis of different combinations of titles and keywords and can offer affordable services to small and medium-sized businesses.
Search Engine Optimization and Marketing a Health Care Practice
If you are a dentist or doctor, usually you want your consumers to find you in Local Search Engine results. A children's dentist in Folsom has no use for showing up on the first page results in a search for dentists in Philadelphia, Pennsylvania. That is an example of poor search engine optimization.
That's interesting, but, I have heard the term SEO and know it has something to do with Internet advertising, but am not sure what it means.
An out-of-tune piano is dreadful. An unoptimized website is a liability.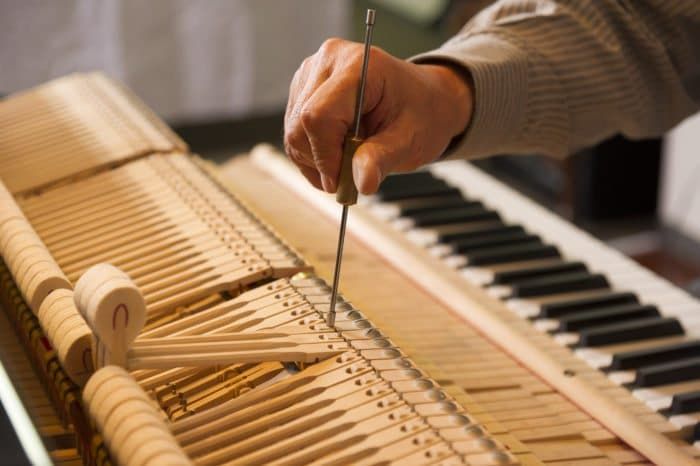 The Definitive Definition of SEO
According to hatchbuck.com, SEO is a combination of art and science for getting your website to show up organically on page one of local search results for your business. Everything you need to do with PPC advertising still needs to be done for SEO. However, once keyword research is finished and you know the search terms used by locals to find your practice it is time to develop great content. The content, like paid PPC ads, must give the users an experience that is relevant to their needs. Often, inexperienced Internet marketers think that organic search engine results are free. Technically that may be true, but developing and distributing high-impact content is an intensive use of resources and time.
While you may be a whiz at tooth extractions or diagnosing difficult problems, do you have the time or the resources to design an SEO campaign on your own?
The Internet has replaced most directories, including the Yellow Pages as the first place to turn to when searching for a dentist or doctor. Then there are social media sites, where SEO is very important. Keywords you use on blog pages, business pages, and such on social media giants like Facebook, Twitter, LinkedIn, Instagram and more turn up in search results too.
SEO Advantages vs. PPC Advantages
While PPC is highly targeted and therefore effective, repetition is generally not recommended. Your ads will continue to show up as long as you pay for your Adwords
Hand in Hand for an Effective Online Marketing Campaign
Search Engine Optimization

Pay-Per-Click                                  

Lasting value
Rapid results
Branding, exposure, and awareness
Highly measurable
More volume
Pay each time a visitor clicks on an item
Users have more trust in websites grown organically
Needless resources to succeed
Laser focused (granular) targeting
The best way to use SEO or PPC is to use them together. PPC can return near immediate results while SEO begins the task of forming valuable patient relationships.
Benefits of Using SEO and PPC Together
Used together gives you more opportunities to land on Google's first page of search engine results pages (SERP) which is vital as 91.5% of users won't look past the first page of SERP.
Used together, a PPC campaign with an SEO campaign increases your practice's web presence while also improving both from lessons learned with either.
The click-through rate (CTR) is higher when combined than when either is done alone.
Watch your conversions soar!
SEO and PPC are not mutually exclusive. In fact, they complement the weakness of each other.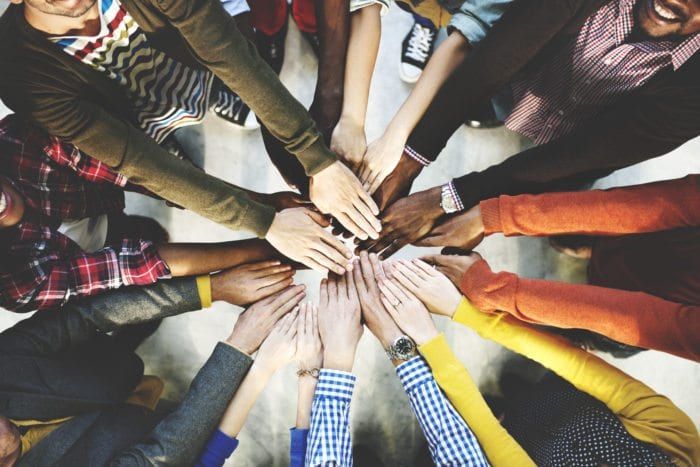 For many dentists and doctors, there is no denying the benefits of a two-pronged approach to making yourself and your practice be known on the Internet, but time and talent make this a challenge you ought to outsource to a service. Sign up with a company that can help you automate your marketing program and have them do a comparative analysis of different combinations of titles and keywords and can offer affordable services to small and medium-sized businesses.