An effective website is an important part of every internet marketing campaign. Your website is often the first exposure people will have to your brand and personality. With that in mind, it's important that your website be aligned with your website and have the features necessary to move people through the proper sales funnel.
An optometry website is unique because it target a large percentage of the American population wears glasses. In fact, according to the Vision Council of America 75% of people wear glasses, contacts, or some other form of vision corrective devices. That's a large target audience and a lot of people who could use your help.
So, what should optometry websites offer to prospective and current patients?
Clear Contact Information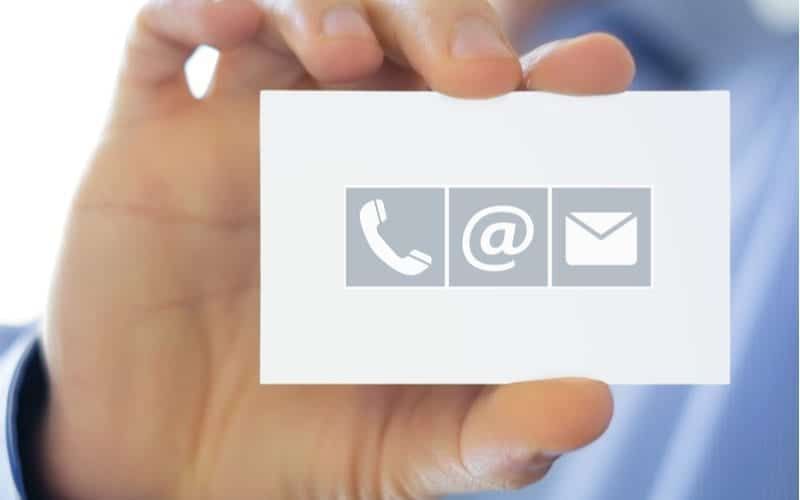 As soon as a person gets to your website, they're going to look for a few key components. One of the most important things you can list on your website is your contact information. We're not talking about listing your phone number. We're talking about making getting in touch with you as easy as possible.
For example, your phone number should be listed and able to be clicked from your phone. Additionally tracking should be added to the phone number so that you can see who is calling you and use that data to make additional marketing decisions.
You should also provide a HIPAA compliant form for people to submit questions and contact your office for assistance via email. You can read more about secure forms and HIPAA compliance for your website in this article.
Calls-to-Action
A call-to-action is a button or link that encourages people to move through your sales funnel and take a specific action. Many of the best websites for optometrists make it a point to include a call-to-action front and center of the website. If it doesn't appear at the center of the website, it can also be placed above the top navigation.
The buttons can be tracked, so you know not only which buttons get the most traction, but can also perform A/B testing. This can help you determine which colors are most effect, placement, verbiage, and shapes.
Listing of Brands
An optometry office is more than just a place where someone goes to get their vision corrected. It's also a place where they begin to express themselves through fashion. Eyewear is diverse and it's important that a person find the right frame for their face shape and personality. Your office staff is there to help patients understand how to fit patients with the best product for their needs. Part of that process includes offering a variety of popular brands.
With that in mind, listing the brands that you carry can help a patient determine whether you're the right practice for their needs. Additionally, it can save your office staff time from having to answers calls and emails in which people are asking what brands you carry.
Custom Design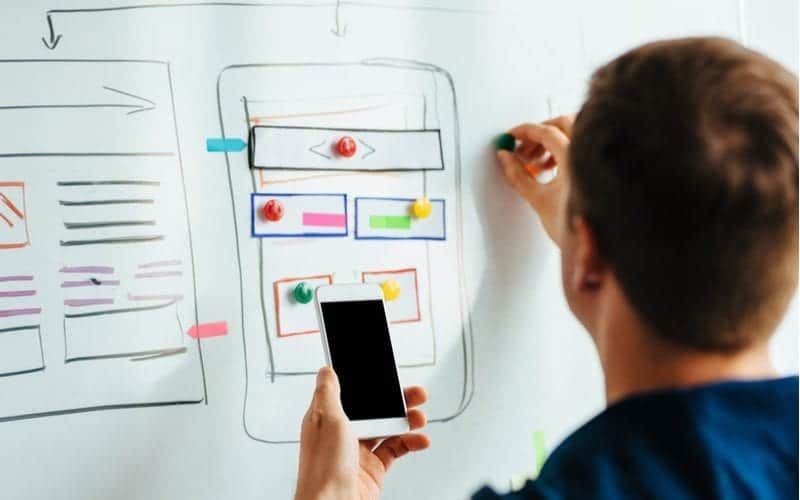 Anyone looking for optometrist website design should make sure they focus on getting a custom design. It's ok to look at other websites to see what you like and don't like, but it's important that your website communicate who your practice is and what their personality is.
A custom designed website is crucial to differentiating yourself from the competition. While it's ok to look at what the competition is doing and choose various components that you want, it's important that your website be built to meet your specific business goals.
One practices website might look good, but that doesn't mean that it was made to do what you want to do. For example, your goal might be to get more patients looking for contacts. As a result, your website should include a path to encourage people to purchase contacts. Another practice may be looking to book more eye exams. Because each practice's goals are different, each website should look different and be structured different.
Reviews
Reviews play an important role in how your website ranks in search engines. The more five star reviews you have, the more likely you are to rank, because search engines look at positive reviews as an endorsement of your business. Additionally, reviews help to build trust with your community. Read how to get more five star reviews in this blog.
Whether you choose to host reviews on your own website or handle reviews on Google, Facebook, or Yelp, it's important that you have a reputation management program set up. This program allows you to respond to positive and negative reviews, get a pulse on what people are saying about your practice, and utilize the platform to show the community that you care and you're willing to be transparent and open.
Additionally, reviews can help you understand where you need to improve as a practice and what you've been doing right.