Taking your marketing game from zero to hero might appear to be a daunting task, but with some strategy and intentionality, you can move your marketing needle and ultimately improve your KPIs (key performance indicators) in just a few short months.
Here's what you need to pay attention to in order to start seeing impressive results from your marketing.
Your online reputation is crucial. Managing the conversations happening around your name and your practice's name is an incredibly important part of ensuring your reputation is kept squeaky clean. The internet empowers everyone, including those who might not have the best intentions.Online ratings and reviews have become the new word of mouth and that means that implementing a reputation management program that allows you to listen to reviews and conversations and respond appropriately is the only way to stay on top of your reputation.One key component of a reputation management program is to respond to both positive and negative reviews in a timely manner – within 24 hours during the week. This adds an element of transparency to your online profile and gives those reading the reviews the opportunity to evaluate for themselves your responses.It's also important to seek out positive reviews. The more positive reviews you have, the less visible any negative reviews are. Plus, if a dentist has one negative review and 20 positive reviews, then a person will assume that the one negative review was simply one of those hard to please patients. One of the best ways to get reviews is to include links to review sites on your dental website.Managing reviews and seeking out reviews takes a lot of time, but promises big payoffs in the end.
Get social. Social media is where most of your prospective and current patients are. As a result, it makes sense to have an active presence on sites like Facebook because it allows you to connect with your audience on a very human level. A well-executed social media presence will showcase your personality and offer useful information to those who follow you.The challenge of getting social media right is to find the perfect balance of content for your audience and understanding what motivates them. Additionally, it takes a lot of time to comb through social networks, figure out content to post, and analyze data that you get from those networks so you can continue to hone your strategy.
Advertise on Google. Advertising on Google is different than SEO, which we will cover next. Google AdWords is the paid search listings that are listed above the organic search listings.These allow you to bid on keywords you might not rank for, competitor keywords, and even keywords you're targeting with SEO, but aren't yet ranking for.PPC is important because it brings people who are searching for what you have to offer to your dentist website. Learn about PPC in this blog post.

Search engine optimization is an excellent long term marketing strategy that promises impressive results if executed correctly.

Great SEO is an absolute must. Search engine optimization is the process of creating content, along with a targeted dental website design, that ultimately ends up ranked highly in search engine results pages. In the world of search, Google dominates with over 70% of searches performed through it in the United States. With that said, the only three search engines a dental office needs to think about ranking in are Google, Bing, and Yahoo.One of the most aspects is local SEO. This gets your practice in front of people that are around you and ready to fill those dental chairs. Learn more about local SEO here.But SEO is about more than just ranking. It's about understanding your audience, including their needs and how they express those needs. It's about knowing how to make the technical aspects of your website meet the expectations of search engines. And it's about understanding the entire process from conception to completion to maintenance.
Dental marketing isn't meant to be DIY. It might be tempting to think that you can dive into marketing your practice with just a little research, but doing so is guaranteed to not get you the results that would come with hiring a professional. When it comes to marketing your practice, give it the very best, so you can expect the very best.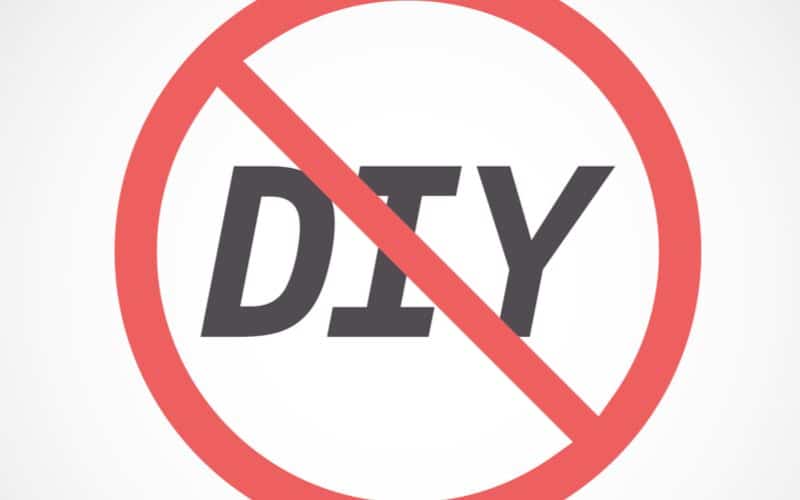 Hire a team that's experienced in marketing dental practices and understands the landscape, as well as how to best fill any holes that are in your existing marketing strategy, and set online marketing goals that are realistic and profitable. The last thing you want to do is try on your own only to set your marketing back, waste money, and possibly even damage your reputation in the eyes of not just potential customers, but also Google.