Technology moves so fast nowadays, it appears to be impossible to keep up with the latest trends sometimes. But fear not! This article features important information on WHAT'S HOT and WHAT'S NOT in the medical website design 2018.
Website Design: What's Hot
App-like mobile sites
Mobile responsive design, that is, websites that automatically adapt to the screen size, are now standard on the web. Notwithstanding, there's an increasing shift to mobile version website, that behaves more like an app than a website. We're talking about stripped down, reconfigured mobile sites that serve only essential web trends to users. These sites execute complete reconfigured user-interfaces and are designed to give users design and color essential information at the tap of a button.
Instant chats
Instant chat has been a developing hit across medical website design for some time. The ability to communicate in real time has shown significant improvements in customer on-boarding – and if your staff is online during working hours anyway then it's kind of an easy decision! There's also a rise in automated chatbots that will hold conversations with people and claim to be a human operator.
Sticky headers
With visitors to your website now having a shorter attention span than a goldfish (no joke – we're talking 3 – 5 seconds before you lose them if they can't find what they're looking for!) it's never been more important to have easy access to all the website trend information at the tip of a finger. Sticky headers (i.e. Visible headers) are definitely in, and still continue to be prominent across a lot of website designs. Your brain also releases a little hit of a feel-good chemical called Dopamine every time it finds what it's searching for, so helping your visitors find what they're searching for will help them feel good as well.
Subtle animations
A little development and subtle animation can go a long way to improve the design and color value of your medical website design! They'll bring your website to life without taking over in the way a video can.
White Backgrounds
Unless you work in a creative environment and want to look really different, white backgrounds for website backgrounds and headers is definitely in! From Porsche to Pandora, you'll be hard pressed to locate a high-end website that doesn't implement a clean white header.
Responsive Grids
Gone are those days when you'd code in a table with a fixed number of cells and rows! Nowadays it's all about the responsive grid designs – beautiful full-width grids that automatically resize and reshuffle to fill the screen no matter what sized device you used.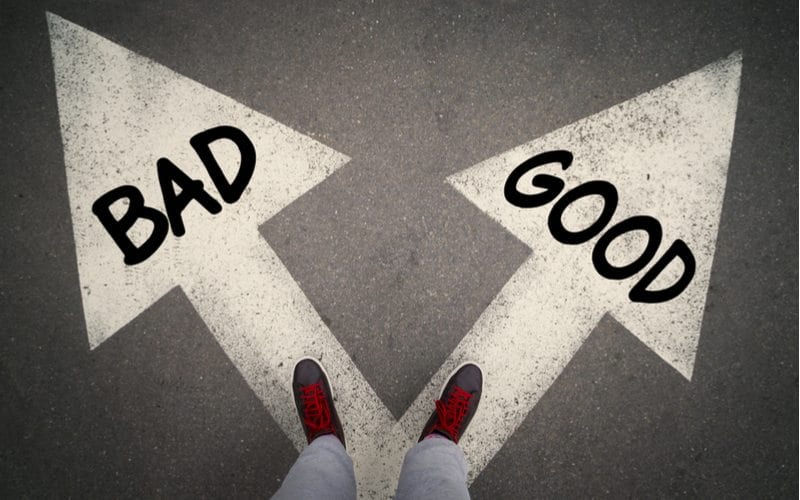 Website Design: What's Not
Slideshows
Multi-design slideshows – so 2018 darling! Once the preferred tool for web designers to showcase a number of products or USPs right on the first page above the fold, slideshows now do little more than slowing down your website design. Seriously, people don't have time to sit and watch a mini PowerPoint presentation of your company's services! You've got less than 5 seconds to communicate what you offer – mostly in a single sentence. Forget about writing an elevator pitch – you need to be thinking in terms of 'click-per-fingers pitch."
Background music
We don't see much of this any longer, but if anyone is still doing this – seriously, it's time to stop the background music. It's uncommon for users to have multiple tabs, apps, and windows open at a time, and if your website starts blurting out your user's speakers it can be difficult and frustrating to pinpoint where the interruption is originating from.
Animated GIFs
Nothing seams 90's like a tacky animated GIFs! However, incredibly we still see people using them on their websites! Yes, some subtle animations are lovely – but these hideous rotating icons need to stop.
Popups
In 2017, Google announced it's taking an extreme stance on web trends incorporating popups and will start shunting these trends down the rankings. If your website uses popups, you may need to reconsider how and why you're communicating the info that's filled there.
Sidebars
Building on the theme of clean and clear, sidebars containing additional links and unnecessary content are rapidly turning into a thing of the past. We believe every user should be able to get to anywhere on your website within two clicks. If they have to navigate to a page, then start navigating a second or third menu pinned in a sidebar. Let's not forget that these are just a pain to work with on mobile devices!
Boxed layouts
Widescreen design has been the standard format for some time, it's surprising that websites are still contained in the usual 4:3 format of the past. However, they are, and we still see a fair few websites designed around a 900px wide box layout, with massive gaps either side. It's all about the full-width designs and color now!
Stay tuned, in only early March of 2018 and we're just getting started. Designs this year are going to be outrageous, gorgeous and effective!